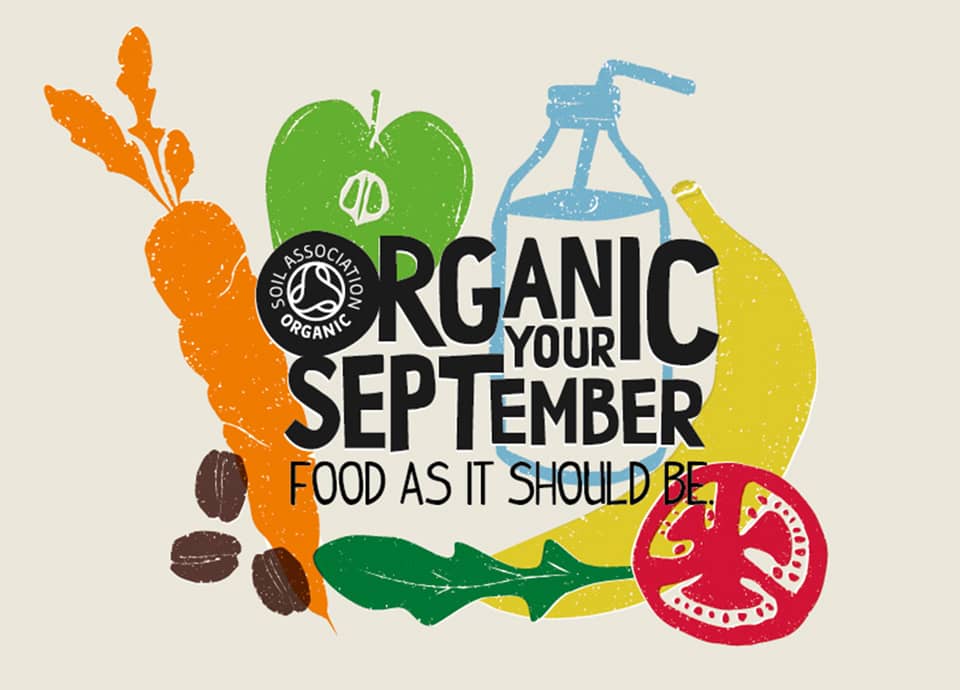 Free Food Alert - Organic September Saturday!
Across the country on the 16th September, independent health food stores and retailers will be taking part in Organic September Saturday.
This is your chance to try organic for yourself. We'll be there too, at Wholefoods Market Kensington. To find out where you can try other tasty products, search here for your local store.
Organic September
Organic September is just around the corner. Starting on Friday you can take part by looking out for the logo and choosing organic.
With so many reasons to #ChooseOrganic what's yours?
Fewer Pesticides
No artificial colours or preservatives
Always free range
No routine use of antibiotics
No GM ingredients
Organic Certification assures you the food you buy has been produced to the highest standard. Any food labelled as organic follows a strict set of standards that defines what food manufacturers and farmers can and cannot do when producing organic food.
Organic Your September
More organic food purchased means more organic farms, which results in fewer pesticides being used, more wildlife and more animals raised under the highest standards.
What Now?
The Soil Association provide a handy starter kit which is jam-packed with recipes, discount vouchers and inspiration.
If you can't wait, you can view lots of recipes containing our organic ingredients in our recipe book here
or learn more about organic food here.
Then get out there, have fun and learn more about your food this September.
Look for the Logo. Choose Organic.
Sign up to our mailing list
for all the latest Crazy Jack
news and events
Win Crazy Jack Organic Goodies!
Send your own recipe using any of our organic products to this email:
competition@crazyjack.co.uk
The Crazy Jack team will pick their favourite each month.
The winner will receive a selection of tasty Crazy Jack Organic goodies, which we will send to you in the post. Get cooking now to win!
*Wicker hamper not included