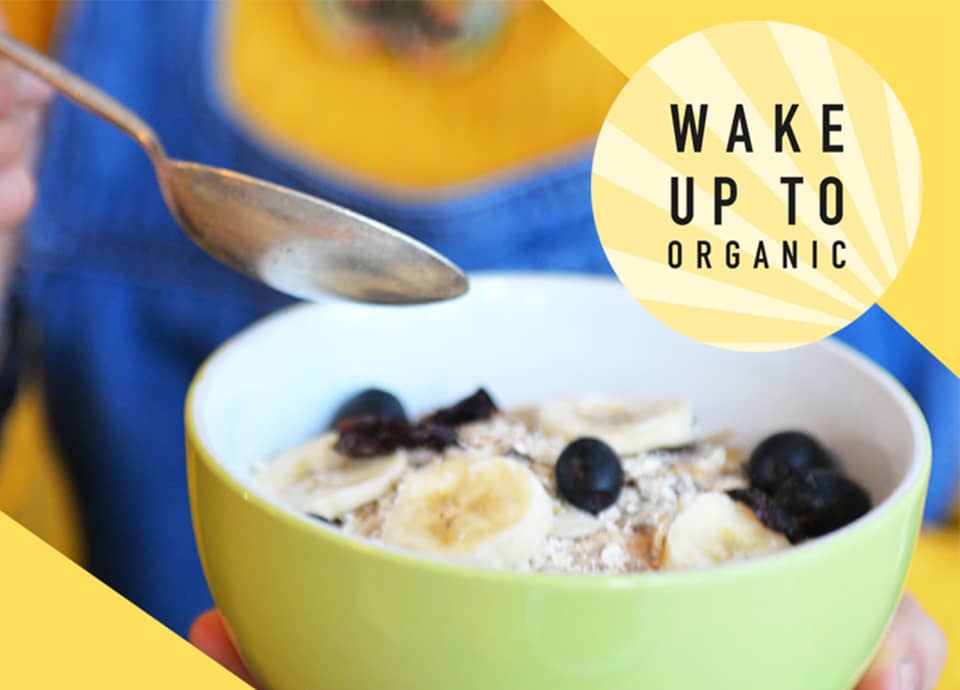 Wake Up To Organic
Next Wednesday consumers in over 220 local health food stores across the country will be waking up to yummy organic breakfasts.
Showcasing their range of organic products, health food stores and cafes will be offering an assortment of free breakfasts for their customers to try. You can find a store near you, here: https://www.wakeuptoorganic.co.uk/find-your-local-store
Why organic breakfasts?
If you're going to make the most of your day, setting yourself up right is crucial. Because organic foods don't use pesticides whilst being grown, you can be sure your body is getting the maximum benefit from wheat, fruits and oats that are grown just as mother nature intended.
Organic breakfasts are sustainable. Long in to the future the land that's being used by organic farmers will continue to be fertile.
Inspired to create your own organic breakfast? Try our organic blueberry muffins http://bit.ly/2rPr7Bi and see for yourself.
That's something worth getting up for.
Sign up to our mailing list
for all the latest Crazy Jack
news and events
Win Crazy Jack Organic Goodies!
Send your own recipe using any of our organic products to this email:
competition@crazyjack.co.uk
The Crazy Jack team will pick their favourite each month.
The winner will receive a selection of tasty Crazy Jack Organic goodies, which we will send to you in the post. Get cooking now to win!
*Wicker hamper not included