The Perfect Summer Salad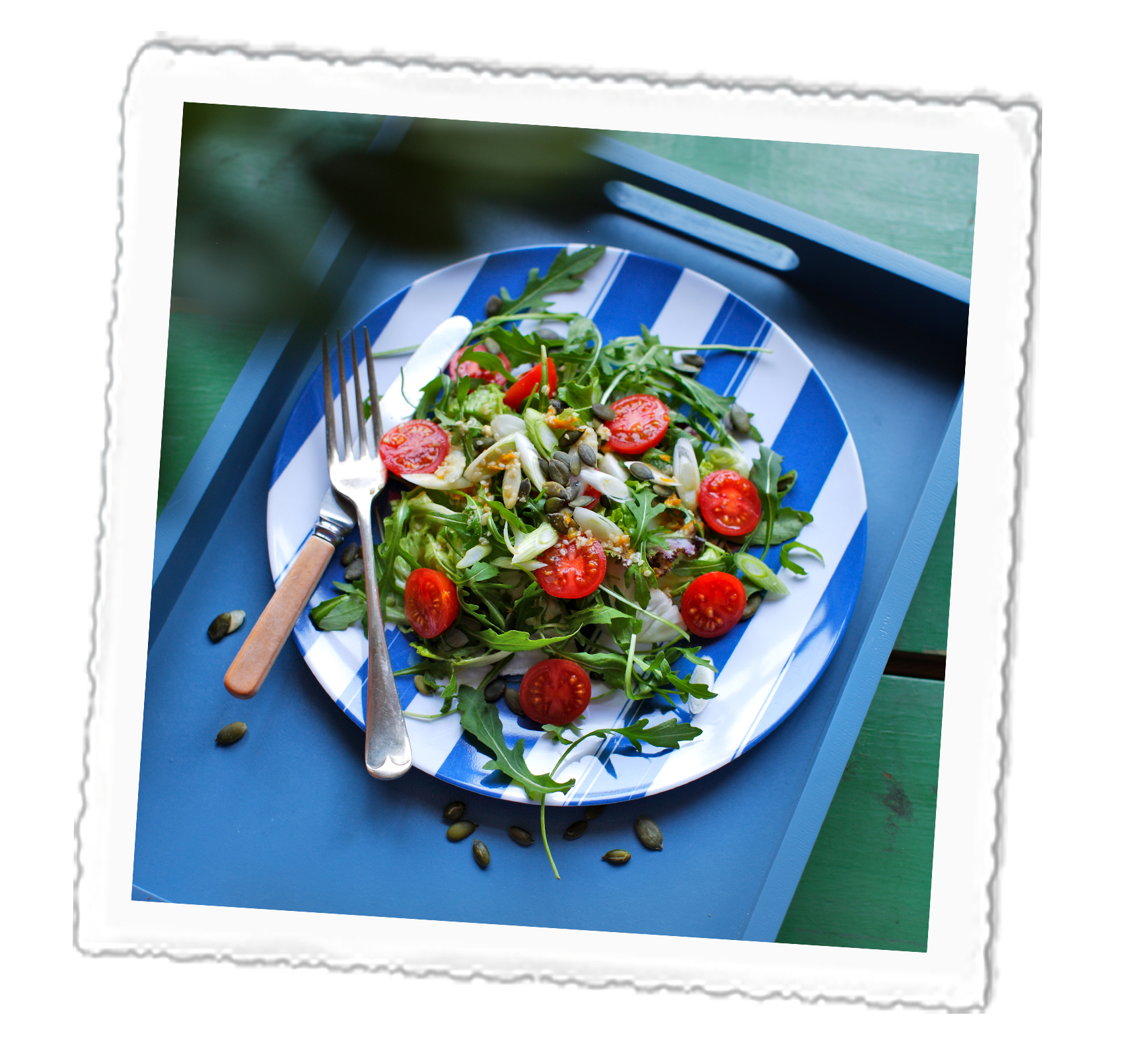 Ingredients:
Ingredients - Serves 4
1 orange's zest and juice
1tsp Dijon mustard
1tsp balsamic vinegar
3tbsp extra virgin olive oil
1tbsp sesame seeds
Salt and pepper, to season
100g rocket
145g bag mixed leaves
200g cherry tomatoes
4 spring onions, sliced
40g Crazy Jack Pumpkin
Seeds, toasted

Method
1) Mix together the zest and juice of the orange, the Dijon mustard, balsamic vinegar, olive oil and sesame seeds. Season well.
2) In a large bowl, toss together the rocket, mixed leaves, cherry tomatoes, spring onions and pumpkin seeds.
3) Drizzle over the dressing and serve immediately.