Moroccan Cauliflower Soup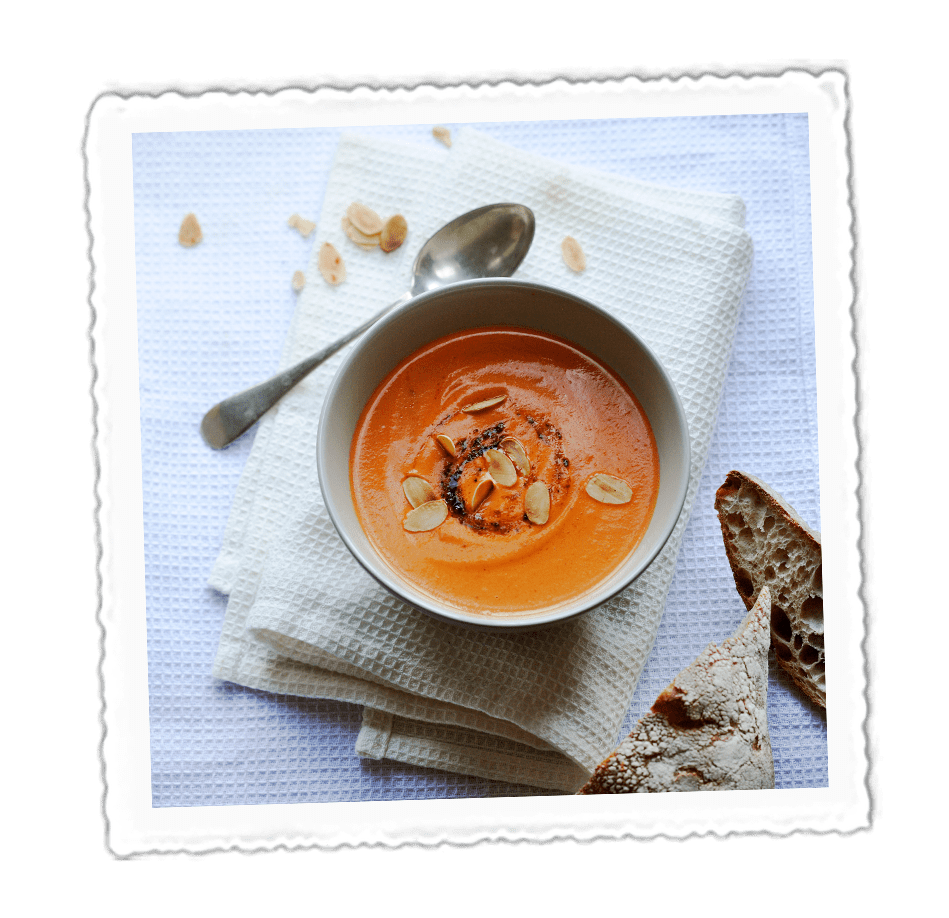 Ingredients:
Serves 4
1 large cauliflower
2tbsp olive oil
Half a tsp ground cinnamon
Half a tsp ground cumin
1 tsp dried coriander
2tbsp harissa paste, plus extra to serve
1litre hot vegetable stock
50g Crazy Jack Flaked Almonds (toasted), plus extra to serve

Method
1) Cut the cauliflower into small florets.
2) In a large pan, heat the olive oil, ground cinnamon, cumin, coriander and harissa paste for two minutes in a large pan. Then add the cauliflower, stock and Crazy Jack Almonds.
3) Cover and cook for 20 minutes until the cauliflower is tender.
4) Blend the soup in a blender or liquidiser until completely smooth, then serve with a drizzle of harissa and an extra sprinkle of Crazy Jack Almonds.