Indian Apricot Chicken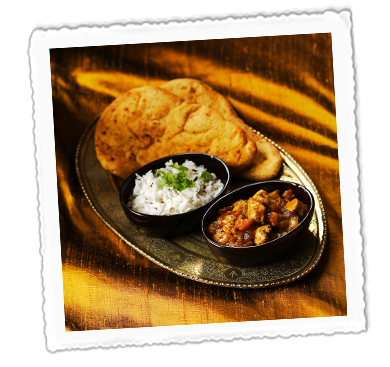 Ingredients:
Serves 4

Ingredients
500g chicken breast, diced
2tsp garam masala
Salt and pepper
Rice and Naan bread, to serve

For the Sauce
2tbsp olive oil
1 onion, diced
750ml chicken stock
200g Crazy Jack traditional apricots, chopped
2tbsp apricot jam
60ml white wine vinegar
1 tsp Tabasco
A knob of butter

Method
1) In a large bowl, toss the chicken with the garam masala, garlic powder, salt and pepper. Put to one side.
2) Heat the olive oil in a frying pan over a medium heat and sweat the onions for 5 minutes.
3) Add the chicken pieces and seasoning, then cook for a further 5 minutes. Remove the mixture from the pan and place in a bowl.
4) Add a little of the chicken stock into the pan and bring to a simmer to deglaze the juices and spices. Scrape up the tastiest bits from the bottom of the pan, then stir in the Crazy Jack Apricots, jam and vinegar. Add a little more chicken stock, then add the tabasco.
5) Place the chicken pieces back in the pan and simmer gently until cooked through. Stir in a good knob of butter before serving with rice and the Naan bread.