Calvados Cake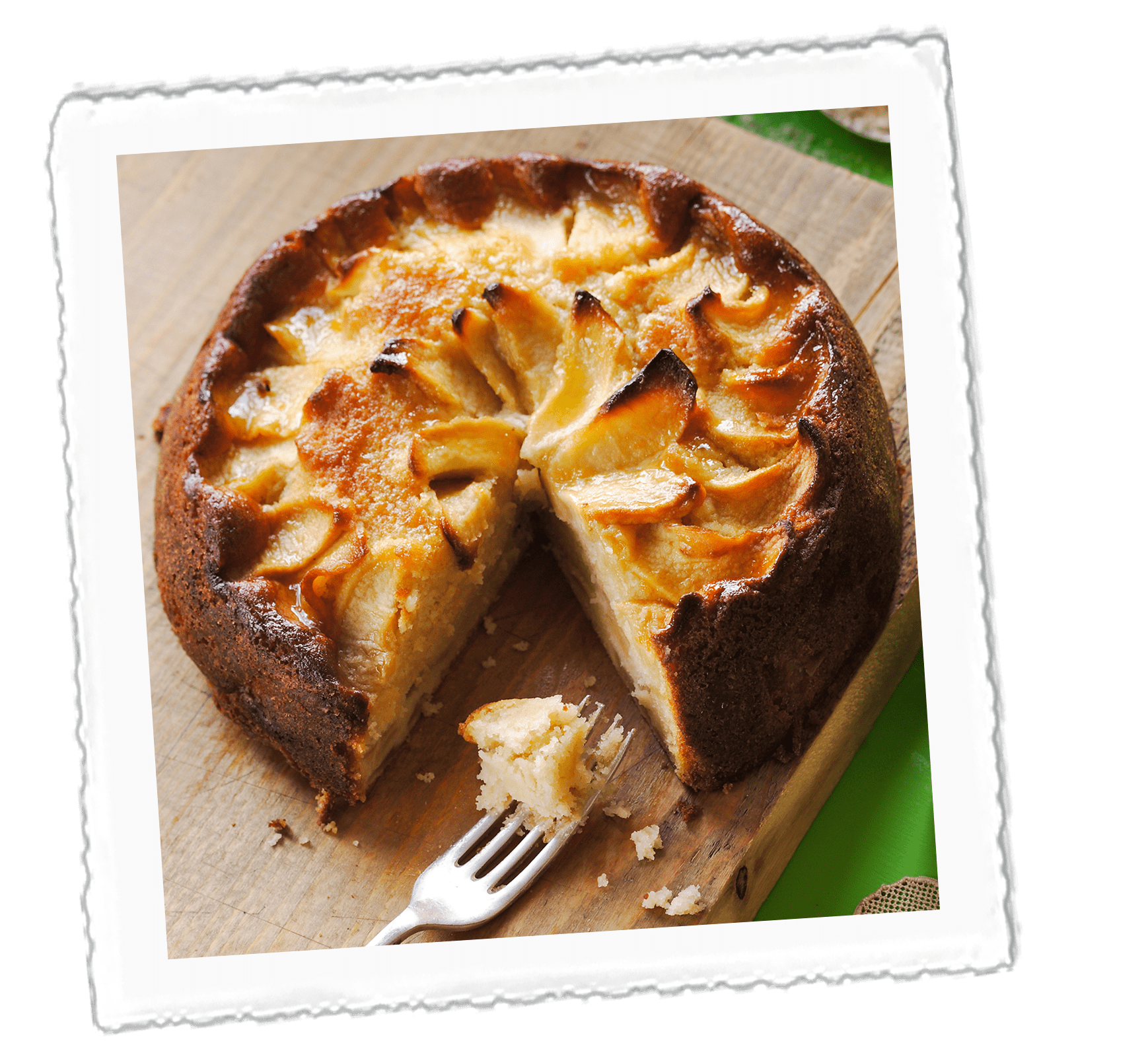 Ingredients:
Ingredients
4 dessert apples
Knob of butter, plus extra to grease
2tbs calvados
200g butter, softened
200g golden caster sugar
3 eggs, beaten
140g self-raising flour
50g Crazy Jack Ground Almonds
For the Glaze
2tbsp apricot jam

Method
1) Preheat the oven to 180°C/360°F/Gas Mark 4 and grease and line the base and sides of a 20cm round cake tin.
2) Peel, core and slice the apples. Melt the knob of butter in a large frying pan, then tip in the apples. Cook for five minutes, stirring as you do so. Add the calvados and remove from the heat.
3) Using an electric whisk, beat the softened butter and sugar until creamy and light. Add the eggs, a little at a time, beating after each addition, then fold in the flour and Crazy Jack Almonds. Finally, fold in half the cooled apples, but not their juices. Spoon the mix into the prepared tin, smooth the top and scatter with the rest of the apples, pressing down lightly into the batter. Preserve any of the apple juice for later.
4) Bake in the oven for 50 minutes and allow to cool for 20 minutes or so.
5) To make the glaze, warm the jam with the leftover calvados juices from the apple pan. When the cake is still a little warm turn it out of the tin and transfer to a wire rack.
6) Brush the glaze over the apple topping and serve warm.