Chunky Butternut Soup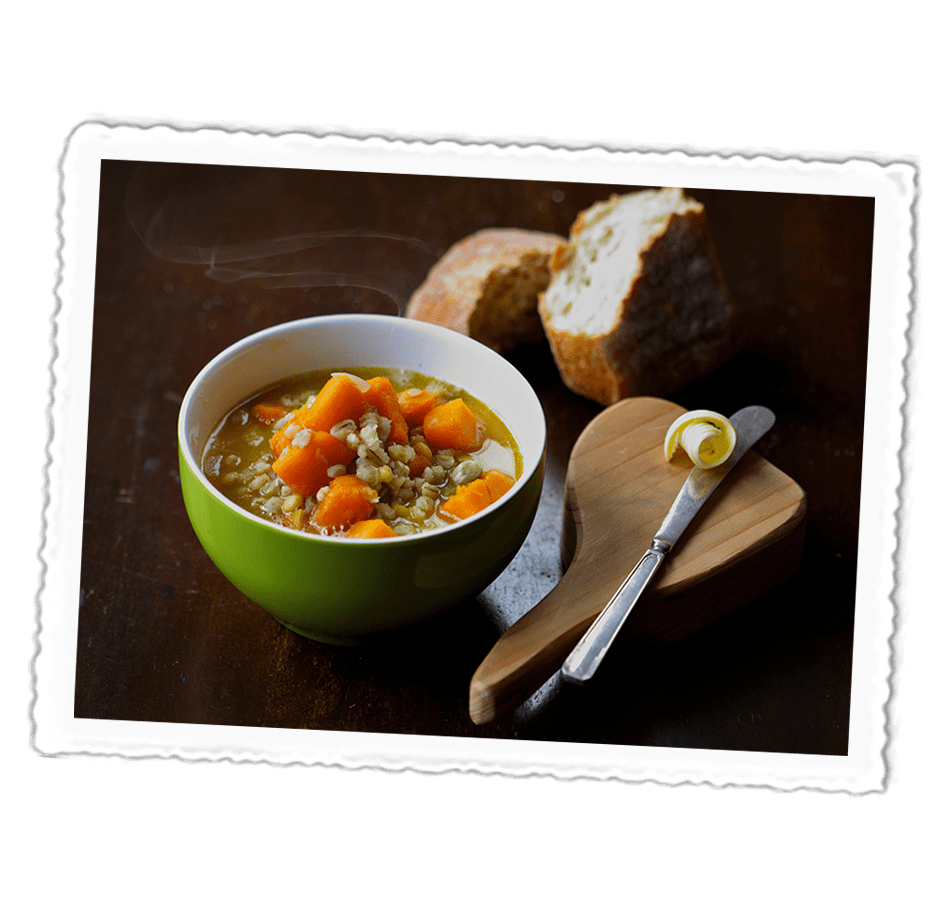 Ingredients:
Ingredients

Serves 4
50g butter, plus extra to serve
800g butternut squash, peeled and roughly chopped
1 red onion, roughly chopped
1 garlic clove, crushed
1litre boiling water
1 chicken stock cube
100g Crazy Jack green lentils
120g pearl barley
Handful of frozen peas
Salt and pepper to season

Method
1) Melt the butter in a deep saucepan and add the butternut squash, onion and garlic. Fry for 10 minutes.
2) Pour over the boiling water and sprinkle over the stock cube. Add the Crazy Jack Lentils, pearl barley and peas. Stir well and simmer for 30 minutes until the vegetables are tender.
3) Season to taste and serve immediately with fresh bread and butter.