Vegetable & apricot tagine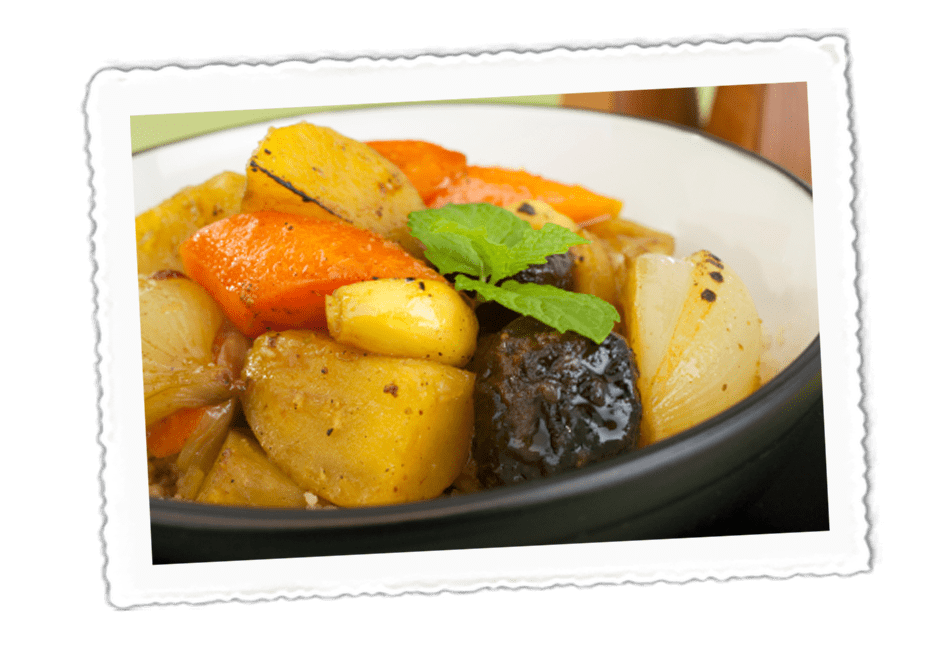 Ingredients:
Ingredients
1 medium onion, finely chopped
1 medium aubergine, roughly chopped
1 tsp Crazy Jack Organic Ground Cinnamon
1 400g tin chickpeas, drained & rinsed
2 tbsp olive oil
1 tsp ground ginger
1 jar passata
1 small red pepper, sliced
1 medium courgette, roughly chopped
1 medium carrot thickly sliced
1 clove garlic crushed
2 tsp Crazy Jack Organic Ground Cumin
100g Crazy Jack Organic Apricots
Salt & pepper

Method
1) In a large saucepan, heat the olive oil and gently fry the onion until soft. Add the garlic, pepper, aubergine and courgette, and fry for 2 minutes. Add the spices and stir well for a further 2 minutes.
2) Add the remaining ingredients, stir well and cook until the apricots and carrots are soft.
3) Season to taste and serve with couscous.