Chickpea Curry with Toasted Pumpkin Seeds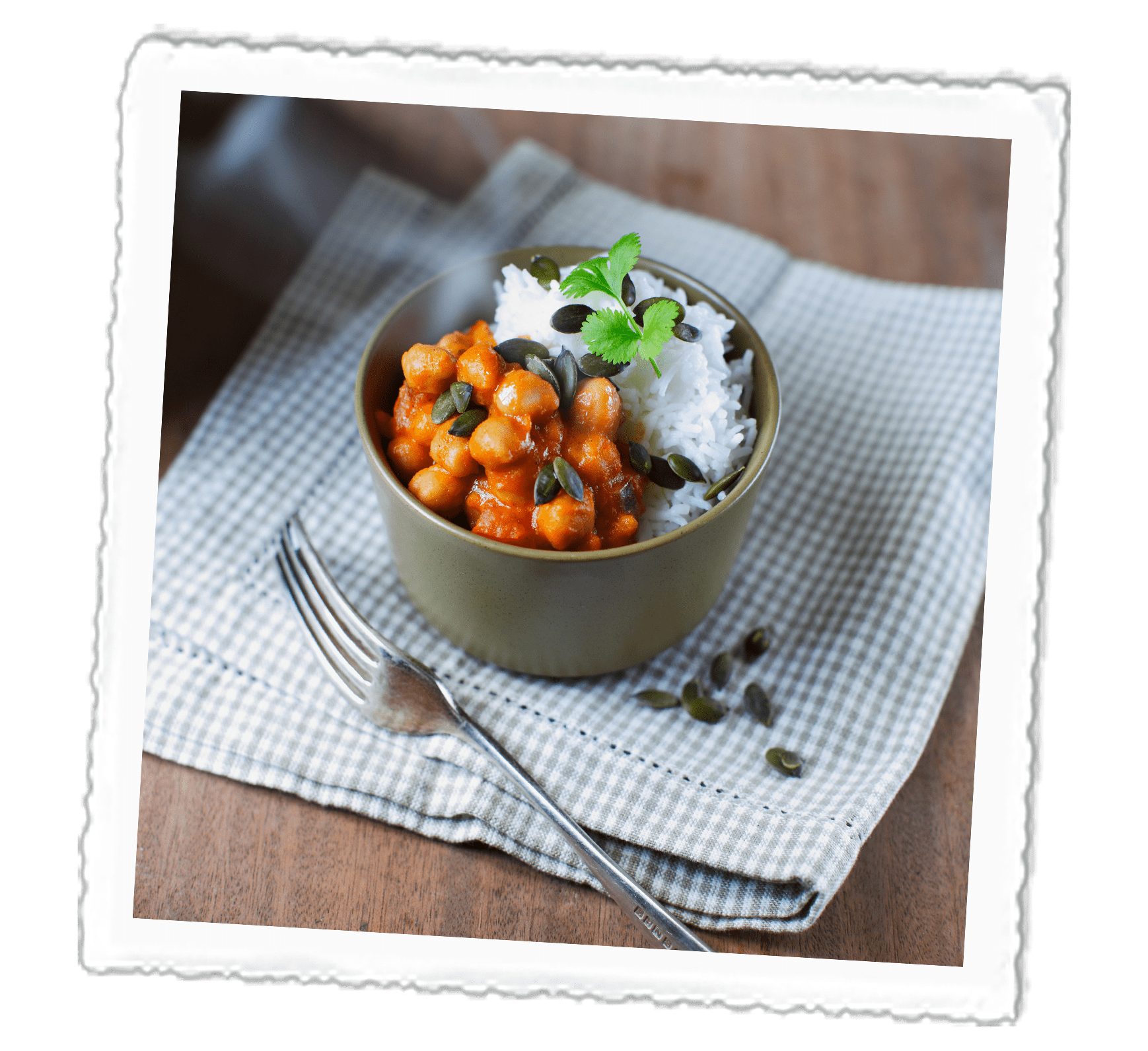 Ingredients:
Ingredients
Serves 2
Handful of Crazy Jack Pumpkin Seeds
1tbsp groundnut oil
1 onion, chopped
1 garlic clove, crushed
Quarter teaspoon salt
Half teaspoon ground cumin
Quarter teaspoon coriander
Quarter teaspoon turmeric
Quarter teaspoon red chilli powder
1 fresh tomato, chopped
1 x 400g tin chickpeas, drained and rinsed
5cm piece root ginger, grated
Pinch of garam masala
Fresh coriander, chopped to serve

Method
1) Toast the Crazy Jack Pumpkin Seeds in a dry frying pan for 5 minutes or so, making sure they don't burn. Set aside.
2) Heat the oil in a deep heavy based saucepan. Add the onions and garlic and fry until soft and golden.
3) Add the salt, cumin, coriander, turmeric and red chilli powder to the onion and garlic. Cook for a minute then add the tomato. Cook until the sauce begins to thicken.
4) Now add a little water and stir.
5) Tip in the chickpeas and stir again. Cover and simmer for 5 minutes.
6) Add the ginger and garam masala and cook for another minute.
7) Scatter with the toasted pumpkin seeds and coriander and serve with basmati rice.