Apricot, Pork and Chestnut Stuffing in Bacon Wraps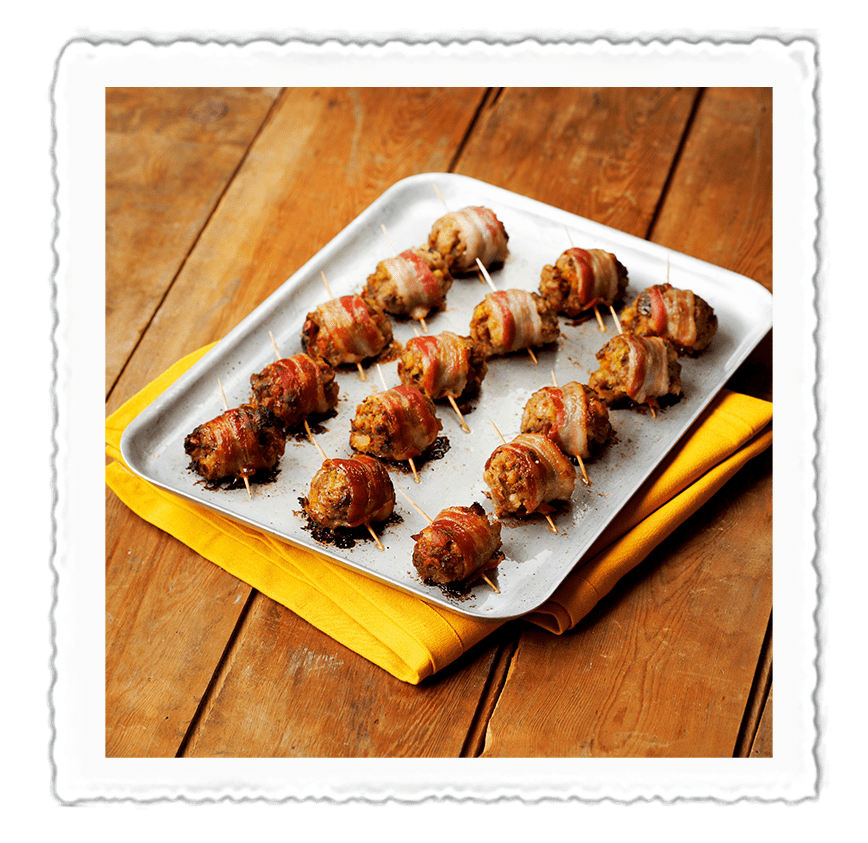 Ingredients:
Ingredients
Makes 24 Wraps
50g butter
1 onion, finely chopped
2 celery sticks, finely chopped
450g sausage meat
75g Crazy Jack ready to eat soft apricots, chopped
1 orange, zest only
1 handful flatleaf parsley, chopped
1 egg
150g white breadcrumbs
200g pack whole cooked chestnuts, chopped
Salt and pepper to season
12 rashers streaky bacon

Method
1) Melt the butter in a pan and saute the onion and celery for 10 minutes. Transfer to a large bowl and put to one side to cool.
2) Add the sausage meat, Crazy Jack apricots, orange zest, parsley, egg, breadcrumbs and chestnuts and season well. Stir and roll into 24 balls.
3) Preheat the oven to 190°C/375°F/Gas Mark 5. Stretch each bacon rasher along a board with the back of a cook's knife, then cut in half widthways and wrap each half around a stuffing ball. Secure with a cocktail stick.
4) Place the stuffing balls on a non-stick baking tray and cook in the oven for 30-35 minutes. Serve immediately.