Simnel Squares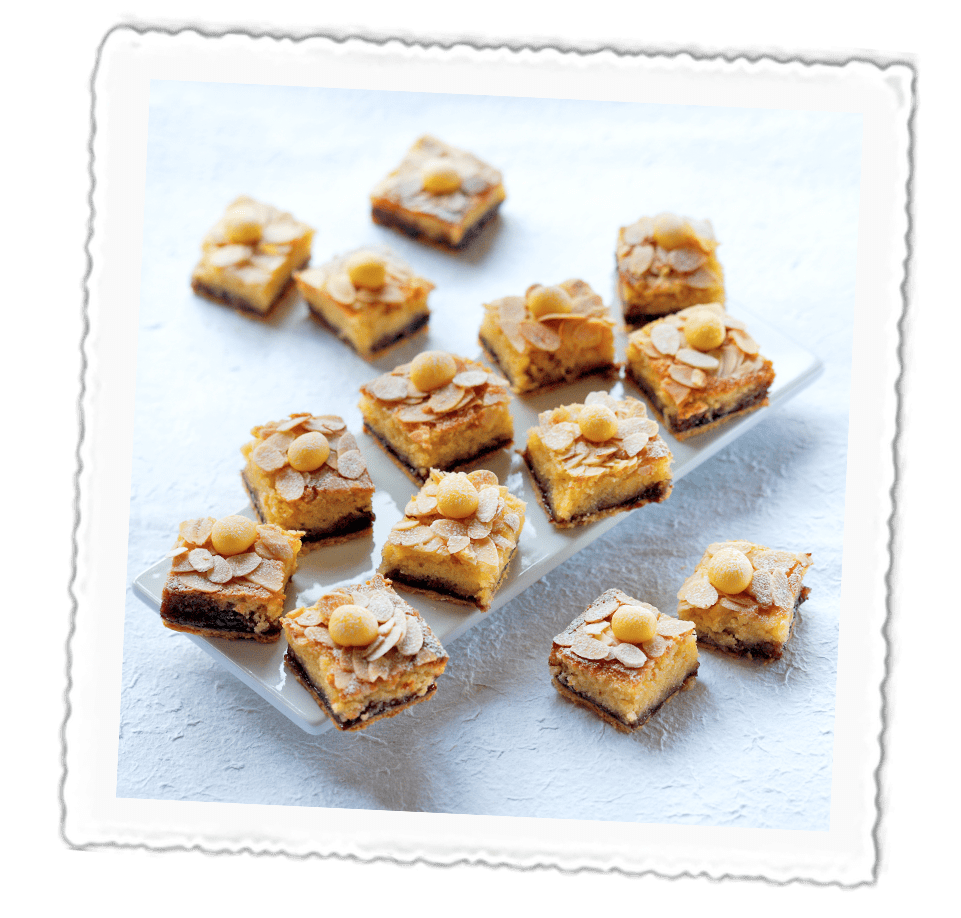 Ingredients:
Ingredients
Makes 15 squares
1 x 375g packet ready-rolled sweet short-crust pastry
Flour to dust
100g unsalted butter, softened
100g golden caster sugar
4 eggs, beaten
115g Crazy Jack Ground Almonds
Quarter of a teaspoon almond extract
5tbsp cherry jam
25g Crazy Jack Flaked Almonds

To decorate:
100g golden marzipan
Icing sugar to dust

Method
1) To make the tart, unroll the pastry and roll it out a little more on a lightly floured surface so that it is big enough to line a deep rectangular flan tin. Prick the base with a fork and chill for 30 minutes.
2) Preheat the oven to 200°C/400°F/Gas Mark 6.
3) Line the pastry with foil and fill with baking beans or rice. Bake in the oven for 15 minutes, then remove the foil and beans and bake for a further five minutes. Once cooked, remove the pastry from the oven and set aside.
4) Meanwhile, cream the butter and sugar together with an electric hand whisk until pale and creamy. Add the eggs gradually, beating well with each addition. Fold in the ground Crazy Jack Almonds and almond extract.
5) Now lower the oven temperature to 180°C/350°F/ Gas Mark 4. Spread the jam all over the bottom of the baked pastry case, then pour over the filling and level off. Scatter over the flaked Crazy Jack Almonds and bake for another 25 to 30 minutes.
6) While the tart is baking, cut the marzipan into 15 equal pieces, then mould each piece into an egg shape.
7) Lay the eggs on top of the cooked tart while it is still hot. Leave to cool, then remove the tart from the tin, dust with icing sugar and cut into squares to serve.