Chocolate Bark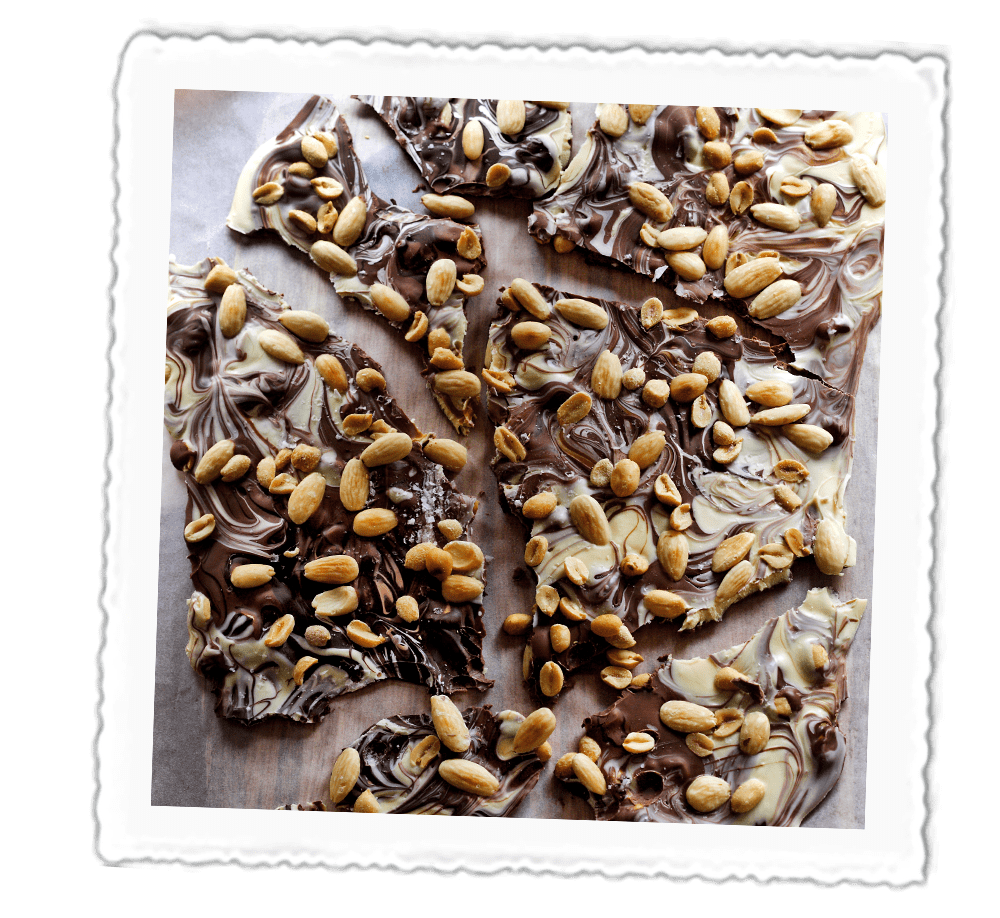 Ingredients:
Ingredients
Serves 6 to 8
150g good quality dark chocolate, broken into pieces
150g good quality milk chocolate, broken into pieces
150g good quality white chocolate, broken into pieces
80g Crazy Jack Whole Almonds
80g salted peanuts
A sprinkle of good sea salt

Method
1) Line a baking sheet with foil.
2) Put the Crazy Jack Almonds in a glass bowl and pour over boiling water until they are just covered. Let them sit for 1 minute, then drain, rinse under cold water and drain. Rinse under cold water and then drain again. Pat the almonds dry with kitchen paper and slip the skins off.
3) Place a glass bowl over a pan of simmering water and put the dark chocolate in to melt. Put to one side.
4) In a second and third glass bowl, melt the milk chocolate and white chocolate in the same way. Put to one side.
5) Place the Crazy Jack Almonds on the foil line tray and toast under the grill for five minutes, turning the nuts half way. Let cool, then add the salted peanuts.
6) Now pour over the three chocolates, each a little at a time, to get a good marbled effect. Sprinkle with a little sea salt.
7) Chill in the fridge until firm, peel off the foil and break into pieces before serving.