Crazy Jack Date Doughnuts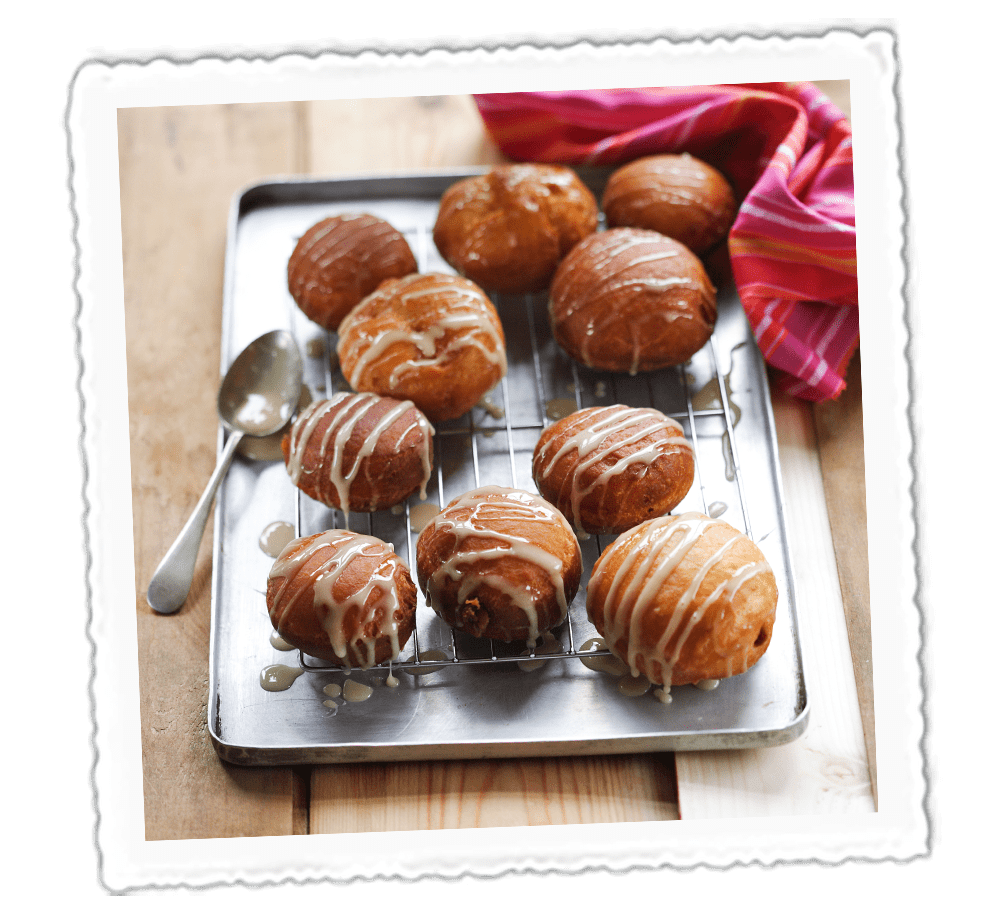 Ingredients:
Ingredients
Makes 10 doughnuts

For the doughnuts:
1 sachet dried active yeast
30ml warm water
175ml warm milk
50g caster sugar
Half a teaspoon of salt
1 egg
45g unsalted butter, plus extra to grease
350g plain flour, plus extra to dust
1 Litre vegetable oil, for deep frying
For the date filling:
200g Crazy Jack Soft Dates, chopped
50ml water
100g Crazy Jack Walnut Pieces, chopped
For the Glaze:
100g icing sugar
120ml honey

Method
1) To make the doughnuts, sprinkle the yeast over the water in a small bowl. Let stand for 5 minutes.
2) In a separate bowl, gently mix the yeast mixture, milk, caster sugar, salt, egg, butter and flour until a dough forms. Remove from the bowl and knead.
3) Place the dough in a greased bowl and cover with a damp tea towel. Leave in a warm place for 15 minutes to double in size.
4) Gently roll out the dough on a floured surface to 1cm thickness. Cut 7cm rounds with a floured cutter and leave at room temperature until doubled in size again.
5) Heat the oil in a heavy pan until a cube of bread dropped in sizzles and turns golden. Carefully slide the doughnuts into the oil using a spatula.
6) Fry for three minutes on each side until golden brown. Remove and drain on a wire rack.
7) To make the filling, place the Crazy Jack Dates in a pan with the water. Stir in the walnuts. Heat to soften and mash a little with a fork.
8) Spoon the filling into a piping bag fitted with a wide nozzle. Make a hole in the side of each doughnut and pipe in the filling.
9) Stir the icing sugar and honey together in a bowl then simply drizzle over the doughnuts for a glaze.