Chocolate Squares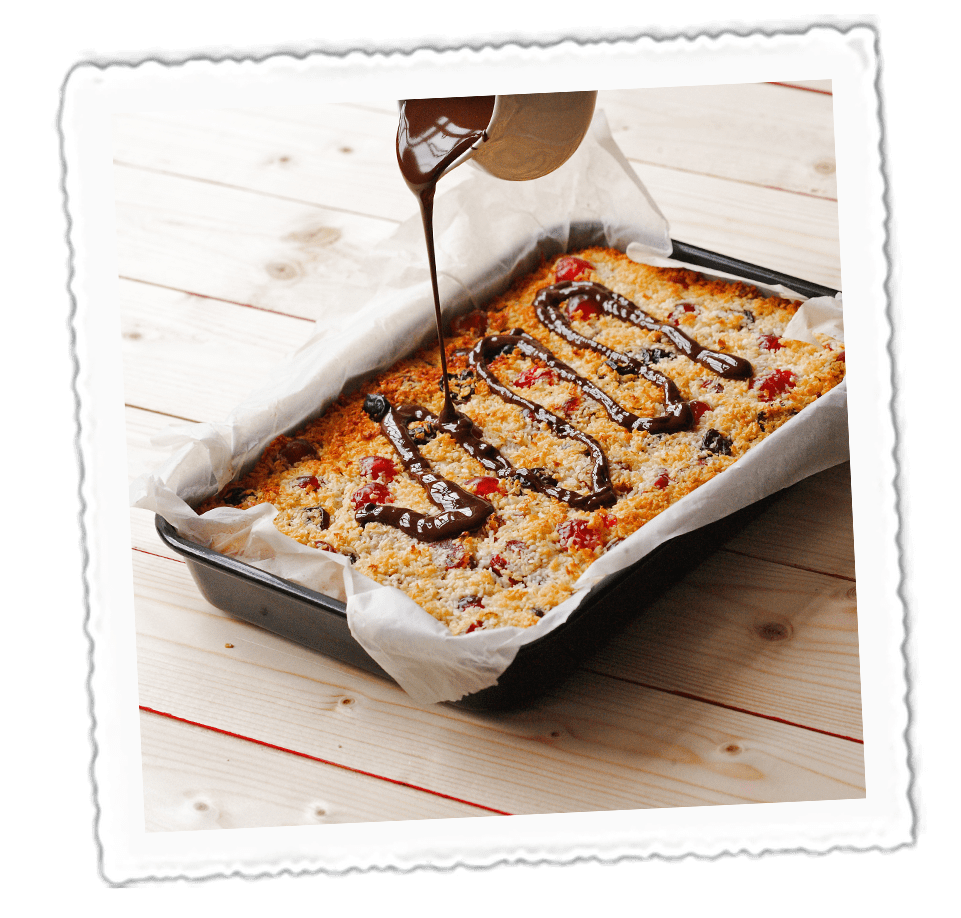 Ingredients:
Makes 16 squares
For the base
175g plain flour
2tbsp cocoa powder
100g caster sugar
Half a teaspoon baking powder
100g unsalted butter, cubed
60ml milk
For the topping
500g glace cherries, chopped
125ml condensed milk
150g Crazy Jack desiccated coconut
1 vanilla pod, split and scraped
1 lime, zest only
110g dark chocolate, melted

Method
1) Preheat the oven to 180°C/350°F/Gas ark 4 and grease and line a brownie tin.
2) Sift the dry ingredients into a bowl and mix together. Rub in the butter with your fingers until breadcrumbs form. Now add the milk and mix until smooth.
3) Spoon the mixture into the cake tin and bake in the oven for 20 minutes. Remove from the oven and put to one side.
4) Mix the cherries, condensed milk, Crazy Jack coconut, vanilla and lime zest in a bowl until well combined. Spoon this cherry mixture onto the chocolate base and put back in the oven for a further 20 minutes. Remove from the oven and set aside to cool.
5) Pour the melted chocolate over the top and spread it evenly using a spoon until the surface is covered, then chill in the fridge for one hour. Cut into squares before serving.