Golden Lentil and Chorizo Soup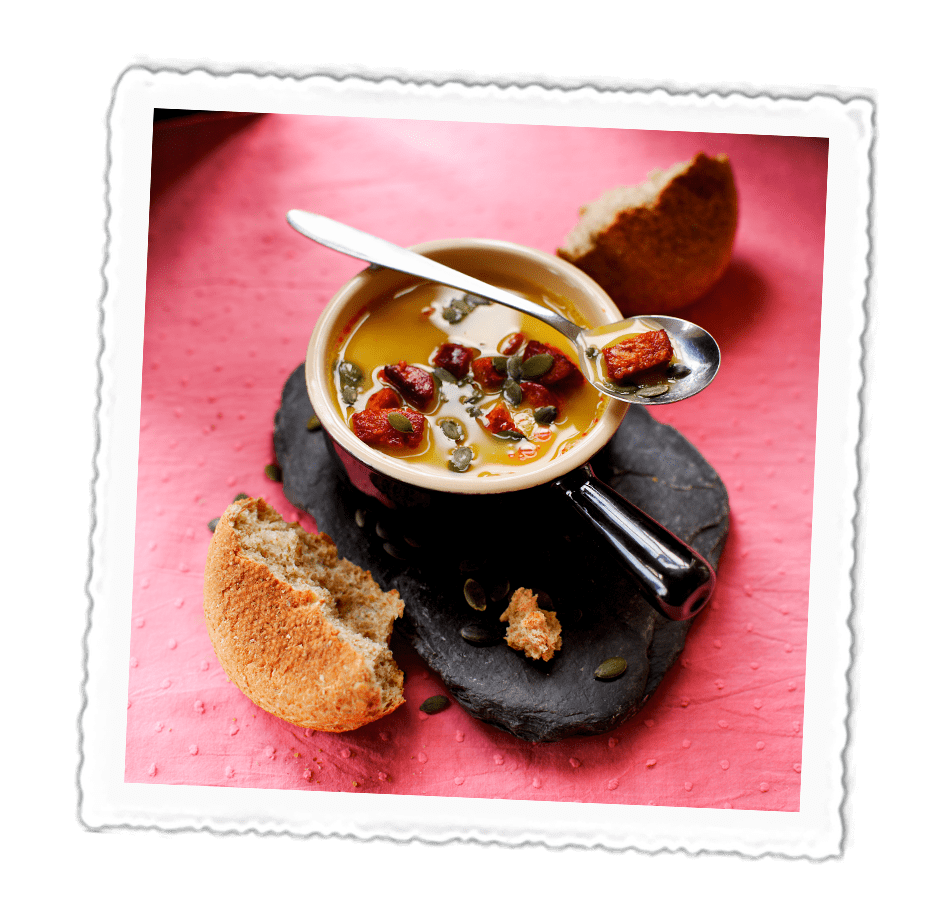 Ingredients:
Serves 2
50g Chorizo, cubed
1 large leek, finely sliced
2 celery sticks, chopped
2 carrots, finely chopped
125g Crazy Jack Red Lentils, rinsed
1litre vegetable stock
250ml white wine
Salt and pepper, to season
1tbsp Crazy Jack Pumpkin Seeds

Method
1) Heat a large pan and fry the chorizo for two minutes. Empty the chorizo and its warm oil into a small bowl and set aside.
2) Return the pan to the heat and add the leek, celery and carrots. Cook gently for 10minutes. Add the Crazy Jack Lentils, stock and wine and bring to the boil. Simmer for 25 minutes.
3) Use a processor to blend the mixture, then return to the pan to reheat if necessary. Check for seasoning.
4) Serve topped with the chorizo and sprinkle with Crazy Jack Pumpkin Seeds.