Chicken Soup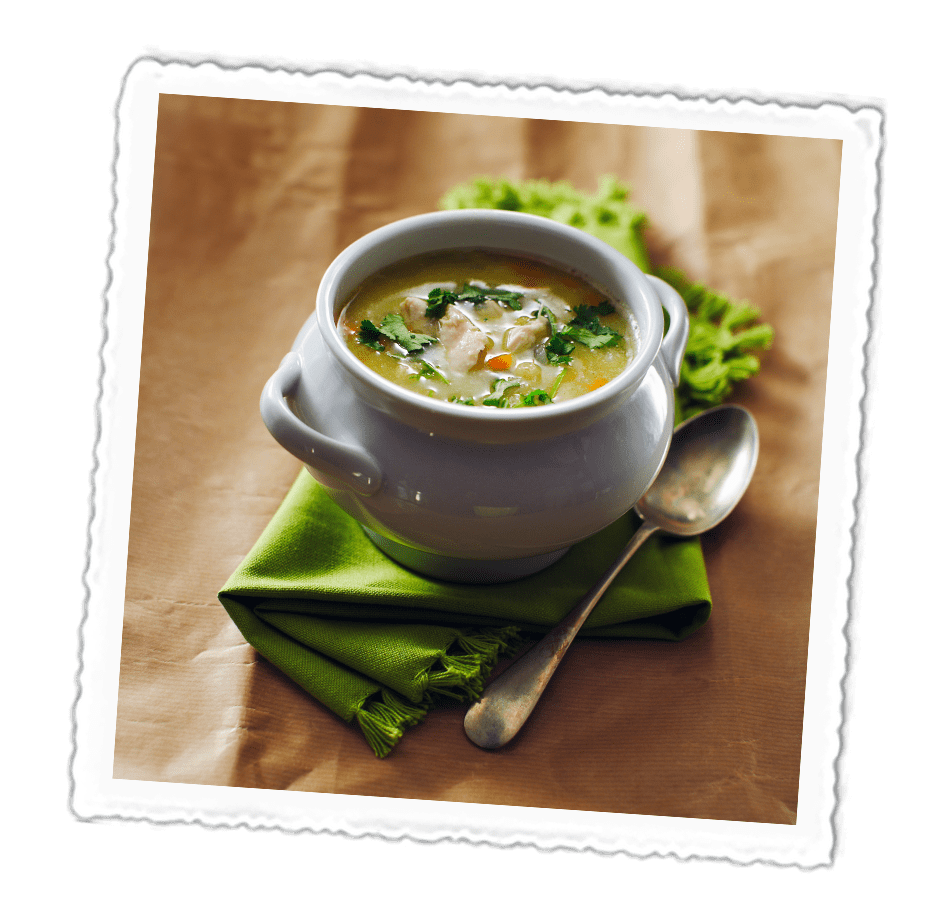 Ingredients:
Serves 6
55g butter
2 onions, peeled and sliced
2 sticks celery, chopped
2 carrots, peeled and diced
25g plain flour
1.5litres chicken stock
75g Crazy Jack red lentils
Salt and pepper, to season
450g cooked chicken, shredded
100g cooked miniature pasta
1tbsp fresh flatleaf parsley, chopped

Method
1) Melt the butter in a large saucepan over a medium heat and gently fry the onions, celery and carrots until they start to soften.
2) Stir in the flour and cook for 2 minutes.
3) Add the chicken stock and Crazy Jack lentils and bring the mxture to the boil, stirring as you do so. Season to taste, then reduce the heat and simmer gently for 30 minutes
4) Add the chicken and pasta and simmer until heated through. Season once more, then stir in parsley and serve.