Stuffed Peppers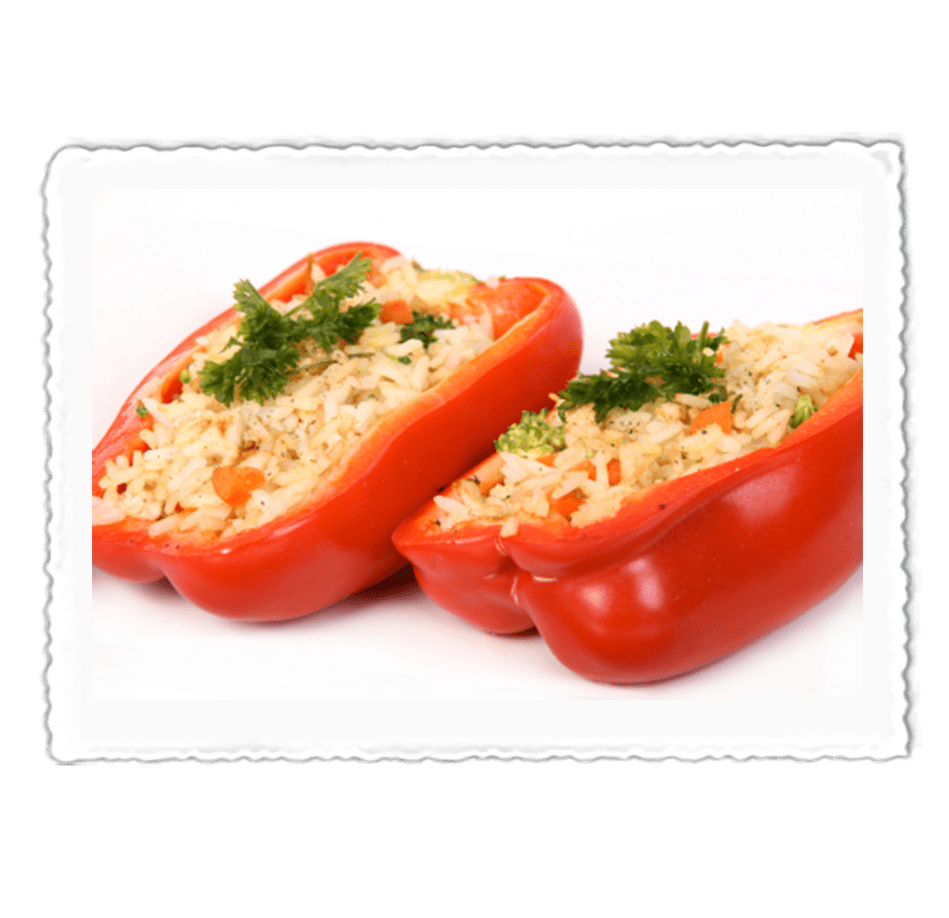 Ingredients:
250g Crazy Jack Organic Long Grain Rice
4 large red peppers, halved lengthwise and deseeded
1 large onion finely chopped
1 clove garlic finely chopped
25g Crazy Jack Organic Pine Nuts
1 tbsp Crazy Jack Organic Paprika
1 courgette, finely diced
1 tbsp olive oil
1 tbsp tomato purée
1 glass red wine

Method
1) Preheat the oven to 180°C, Gas Mark 4.
2) Boil the rice, following the instructions on the packet.
3) Place the peppers flat in a lightly oiled ovenproof dish.
4) Heat the oil and sauté the onion, garlic and courgette for 2 minutes. Add the pine kernels and cook for a further 2 minutes.
5) Stir in the rice and paprika, stirring well to combine. Add the red wine and tomato purée, and cook for 3 minutes. Taste and season.
6) Pile the rice mixture into the pepper halves, pressing down well.
7) Cover with foil and bake for 40 minutes, removing the foil for the last 10 minutes to brown lightly.
8) Serve with a green salad.