Berry Chicken Kebabs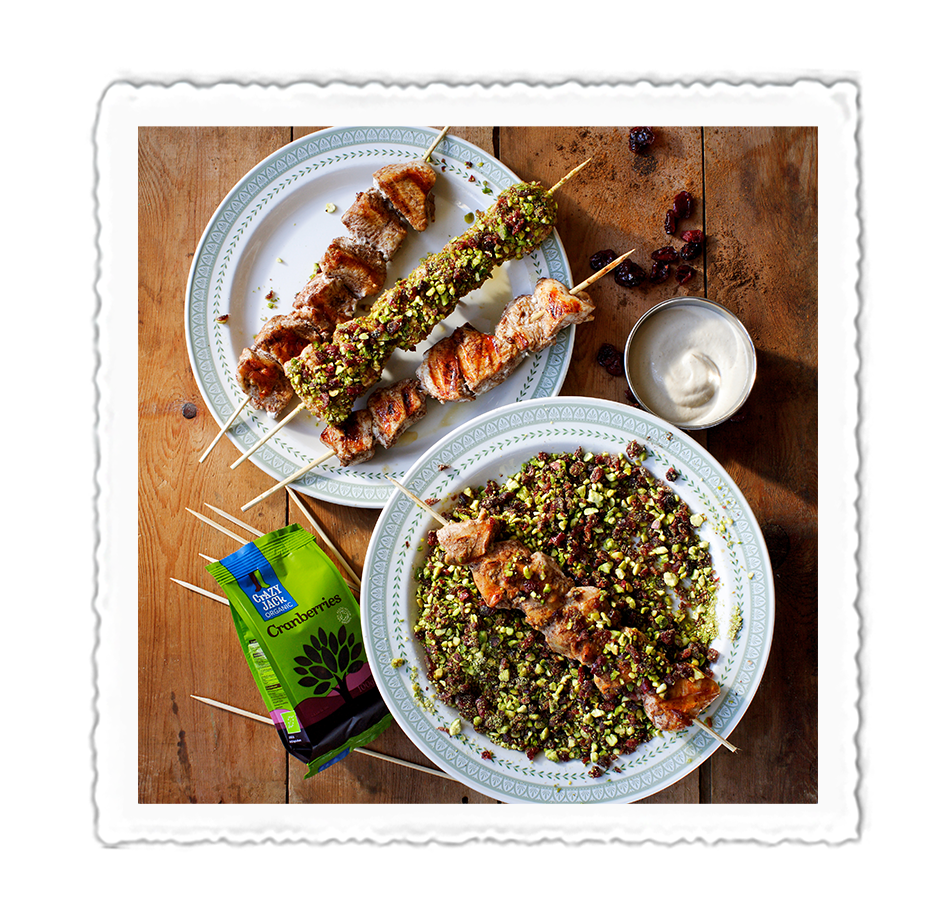 Ingredients:
Serves 6
4 boneless, skinless chicken breasts
6 garlic cloves, crushed
Salt and Pepper
1 lemon, juice only
1tbsp olive oil, plus extra to drizzle
1tbsp ground cinnamon
Three quarters of tablespoon of ground all spice
300ml tahini
100ml hot water
100g pistachio nuts, shelled
100g Crazy Jack Dried Cranberries, finely chopped

Method
1) Cut each chicken breast into 6 chunky pieces
2) Put half the garlic, half the lemon juice, the salt and pepper, the olive oil and spices into a shallow bowl. Add the chicken and toss to coat, then leave to marinate for half an hour.
3) Meanwhile, mix tahini together with the remaining garlic and lemon juice. Add the hot water, season with more salt and pepper and whisk to a thick consistency.
4) Blitz the pistachios in a blender and place on a tray with the Crazy Jack Cranberries. Set aside.
5) Preheat a griddle pan, skewer the chicken pieces on 12 kebab sticks and cook in batches for around 5-6minutes on each side.
6) Drizzle with a little olive oil and immediately roll in the pistachio mix, then serve with the tahini sauce.