Chicken & pine nut stir fry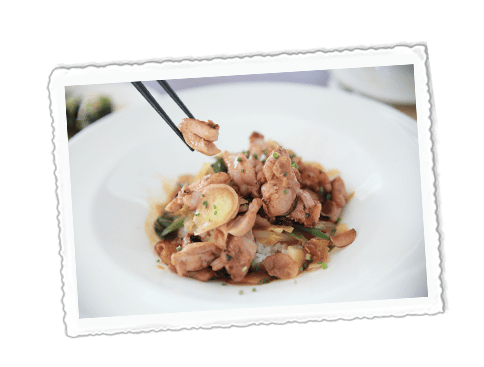 Ingredients:
2 tbsp Crazy Jack Organic Pine Nuts
3 tbsp sesame seeds
100g Pak Choi
4 skinless chicken breasts
1 tsp Chinese 5 spice
3 tbsp soy sauce
Juice of 2 limes
1 tbsp golden caster sugar
2 tsp sesame oil
Pinch of dried chilli

Method
1) Stir together the soy sauce, lime juice and sugar. Set aside.
2) Mix the Chinese 5 spice with the sesame oil. Slice the chicken breasts and toss in the spicy oil.
3) Stir fry for 5 minutes. Add the pak choi and fry for 2 more minutes.
4) Tip in the nuts and seeds, a pinch of dried chilli and finally the soy sauce mixture.
5) Serve immediately with noodles or rice.