Almond & cauliflower korma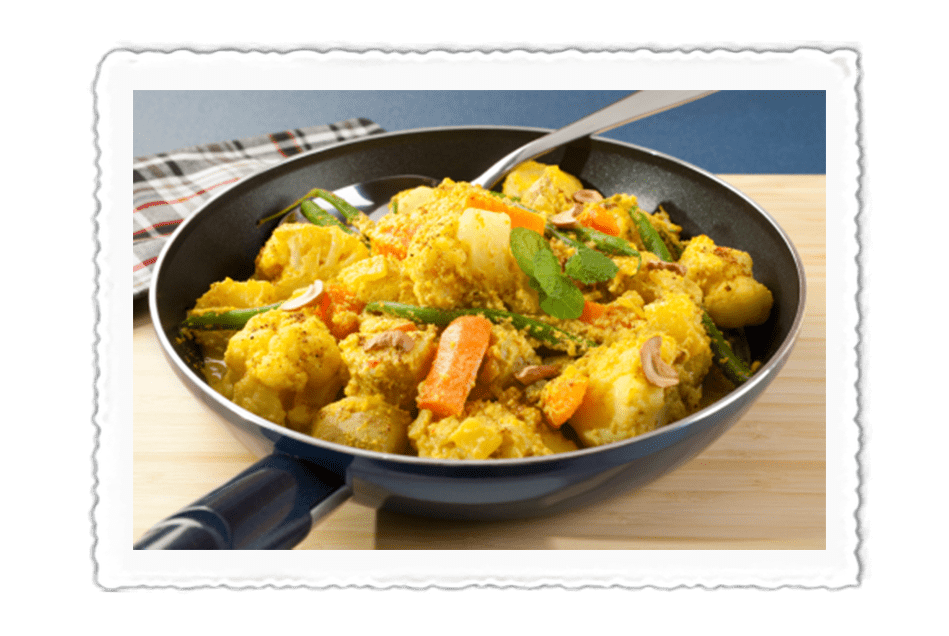 Ingredients:
25g Crazy Jack Organic Blanched Almonds
1 onion, chopped
2 tsp Korma curry powder
1 cauliflower, cut into florets
400ml water or stock
Coriander for garnish
2 tbsp groundnut oil
1 clove garlic, crushed
1 tsp salt
1 carrot cut into batons
40g Crazy Jack Organic Ground Almonds

Method
1) Lightly toast the blanched almonds in a dry pan and set aside.
2) Heat the oil, add the onion and garlic and fry gently for 5 minutes.
3) Add the korma powder and salt and fry for a further 2 minutes.
4) Add the cauliflower and carrot, stir to coat evenly.
5) Add the water, bring to the boil and simmer for 6-8 minutes.
6) Stir in the ground almonds, cook for 2 minutes to thicken.
7) Stir in the blanched almonds, heat through and serve garnished with coriander on a bed of Crazy Jack Basmati Rice.