Prawn and Mango Wraps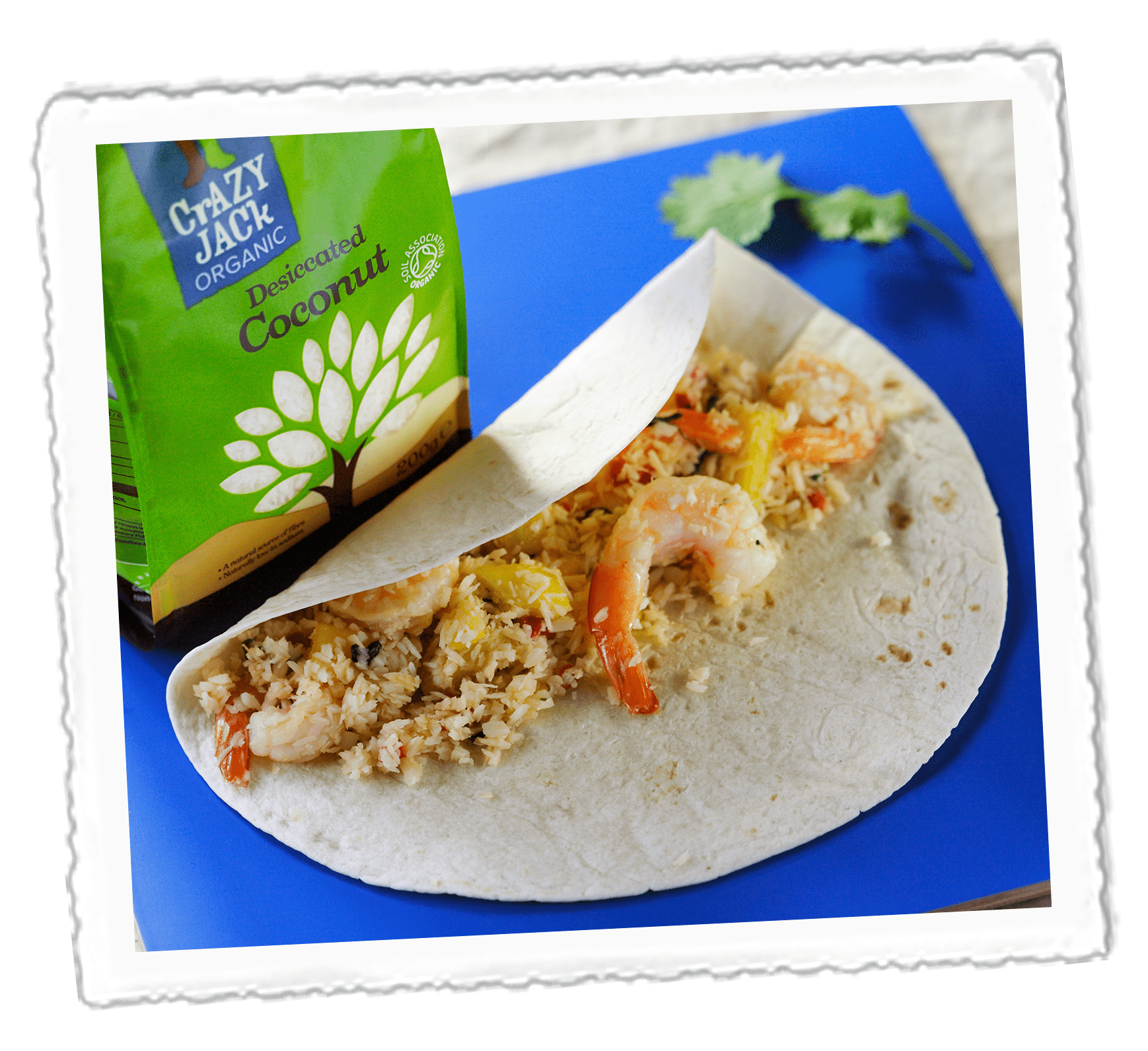 Ingredients:
Serves 4
90g Crazy Jack Desiccated Coconut
1tbsp chopped coriander
2 garlic cloves, crushed
2 red chillies, deseeded and chopped
2tbsp sunflower oil
250g raw prawns, peeled and deveined
Salt and pepper, to season
2tsp Thai fish sauce
1tbsp soft brown sugar
1 ripe mango, peeled and finely diced
4 large sandwich wraps

Method
1) To make the wrap filling, cover the coconut with a little boiling water and set aside to soak for 30 minutes. Squeeze out the excess water.
2) Fry the coriander, garlic and chillies in the sunflower oil for two minutes, then add the prawns and coconut and continue cooking for 10 more minutes.
3) Season with salt and pepper, add the fish sauce and brown sugar, then the mango.
4) Stir through, remove from the heat, wrap and serve!