Filo Salmon Roll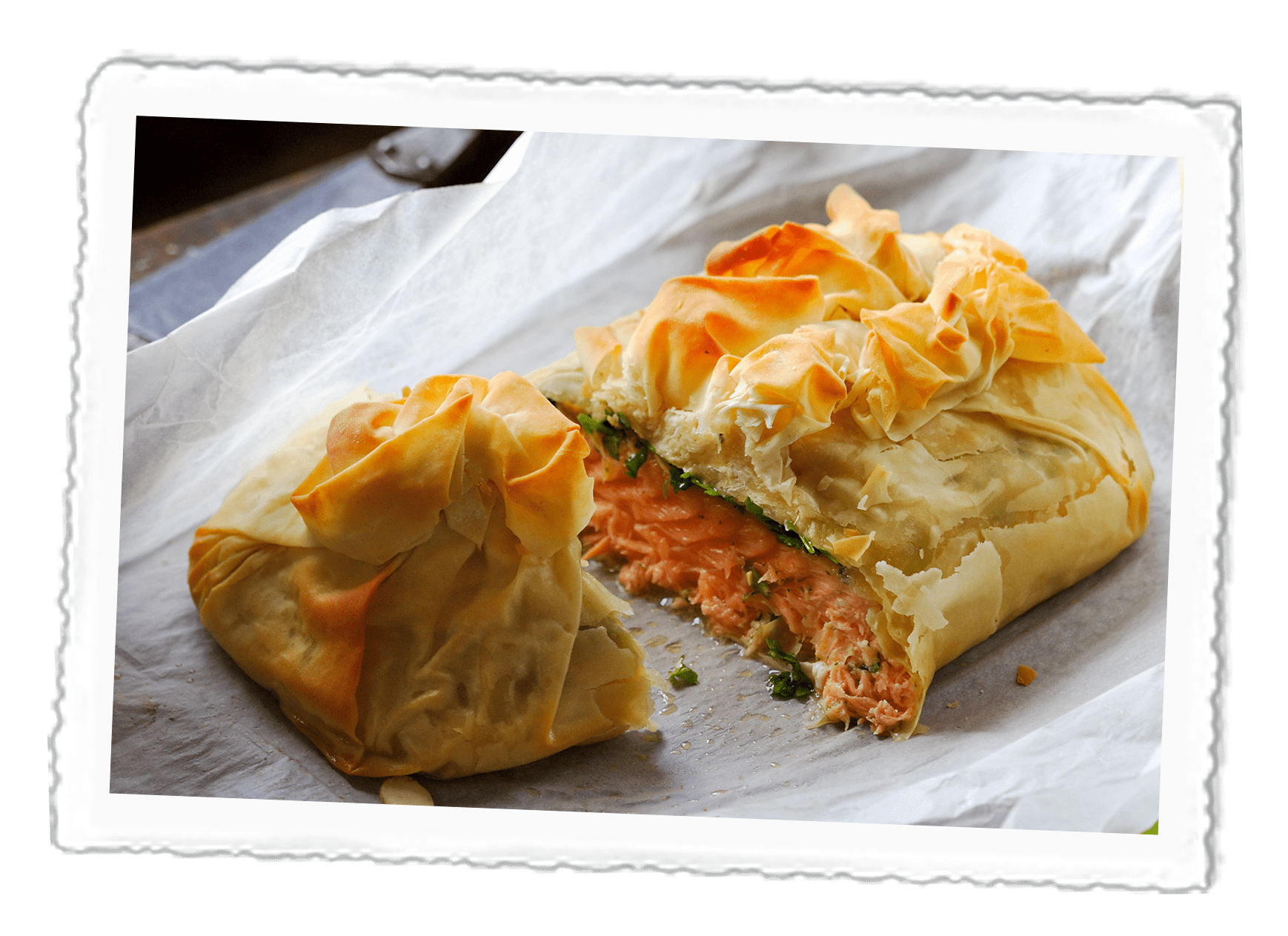 Ingredients:
Handful of fresh flatleaf parsley
2 sprigs of fresh tarragon
3tbsp olive oil, plus extra to brush
3tbsp crazy jack flaked almonds
Salt and pepper to season
1x270g pack of filo pastry
1x600g fillet salmon (approx.) skinless and boneless

Method
1) Preheat the oven to 180°C/360°F/Gas Mark 4.
2) Put the parsley, tarragon, lemon zest, oil, almonds and seasoning into a food processor and process until well combined, but completely smooth.
3) On a large greased baking tray, arrange a single layer of filo sheets into approximately a 40cm square. You can overlap sheets in the middle of the tray. Top with a second layer of filo pastry in the same way.
4) Place the salmon fillet in the centre of the pastry and top with the herb mixture.
5) Brush the pastry around the salmon with oil, then gently pull the first layer of filo up and over the salmon, lightly scrunching the pastry at the top into frills. Repeat with second layer of pastry.
6) Use any remaining filo to patch up any holes, or to add more texture to the top of the salmon roll, the brush the frills with a little more oil.
7) Cook in the oven for 15 minutes until golden, then simply slice and serve.