Crazy Jack Prune Pilaf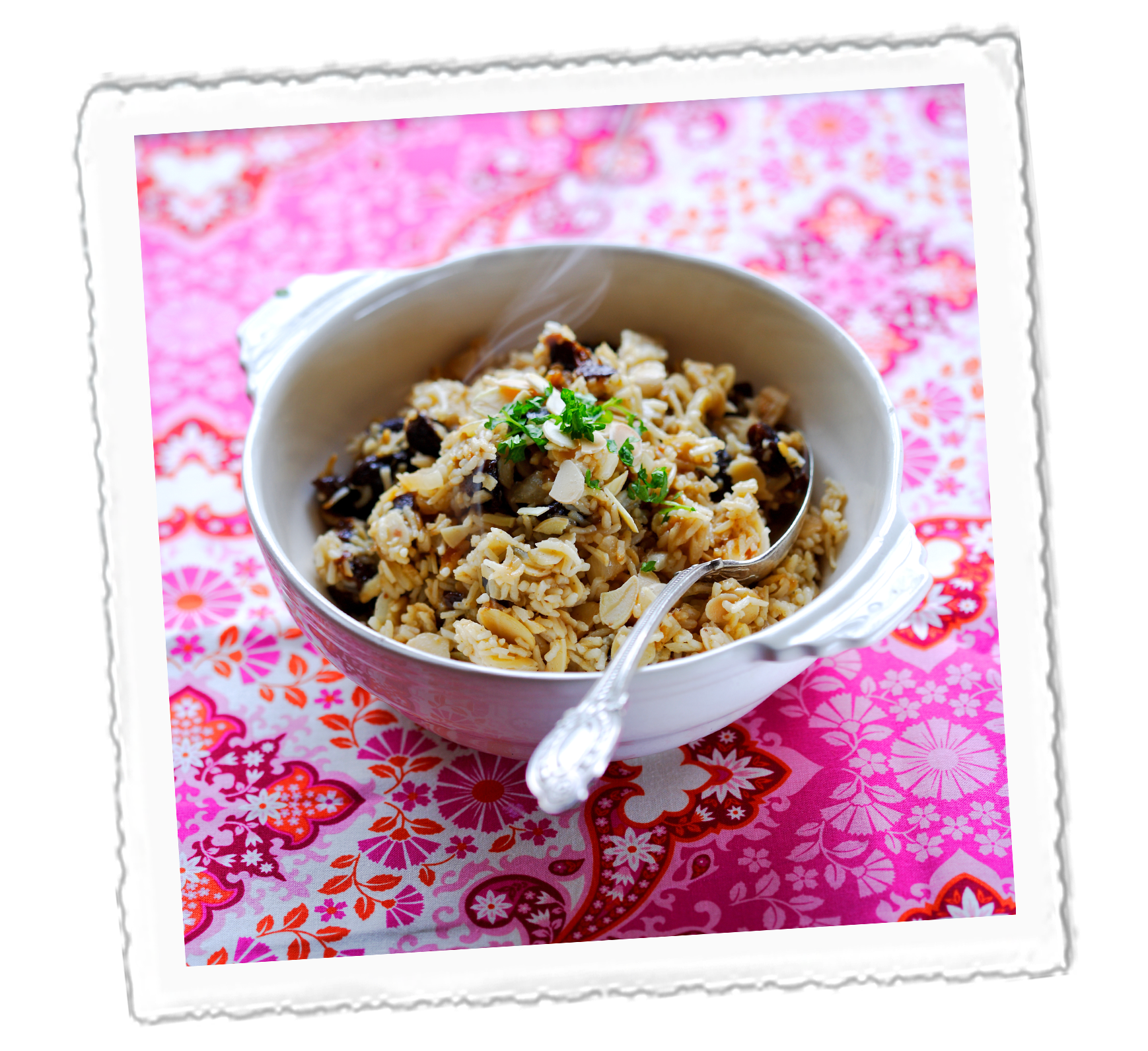 Ingredients:
Serves 6
15g butter
1 onion chopped
175g rice
Quarter ground cardamom
Salt and Pepper
600ml hot vegetable stock
100g Crazy Jack Soft Prunes, chopped
40g Crazy Jack Flaked Almonds, toasted
Handful of fresh coriander, chopped
Handful of fresh parsley. Chopped
Drizzle of extra virgin olive oil

Method
1) Melt the butter in a large non-stick saucepan over a medium heat. Add the onion, rice, cardamom and salt and pepper, and sauté for about 8 minutes, or until the rice is toasted.
2) Now stir in the stock, Crazy Jack prunes and almonds and bring to the boil. Reduce the heat to medium-low. Cover and simmer for about 25 minutes, or until the stock is completely absorbed.
3) Remove from the heat and leave to stand for 5 minutes.
4) Fluff with a fork, season well, then stir through the herbs and drizzle with olive oil before serving.