Persian Lamb Couscous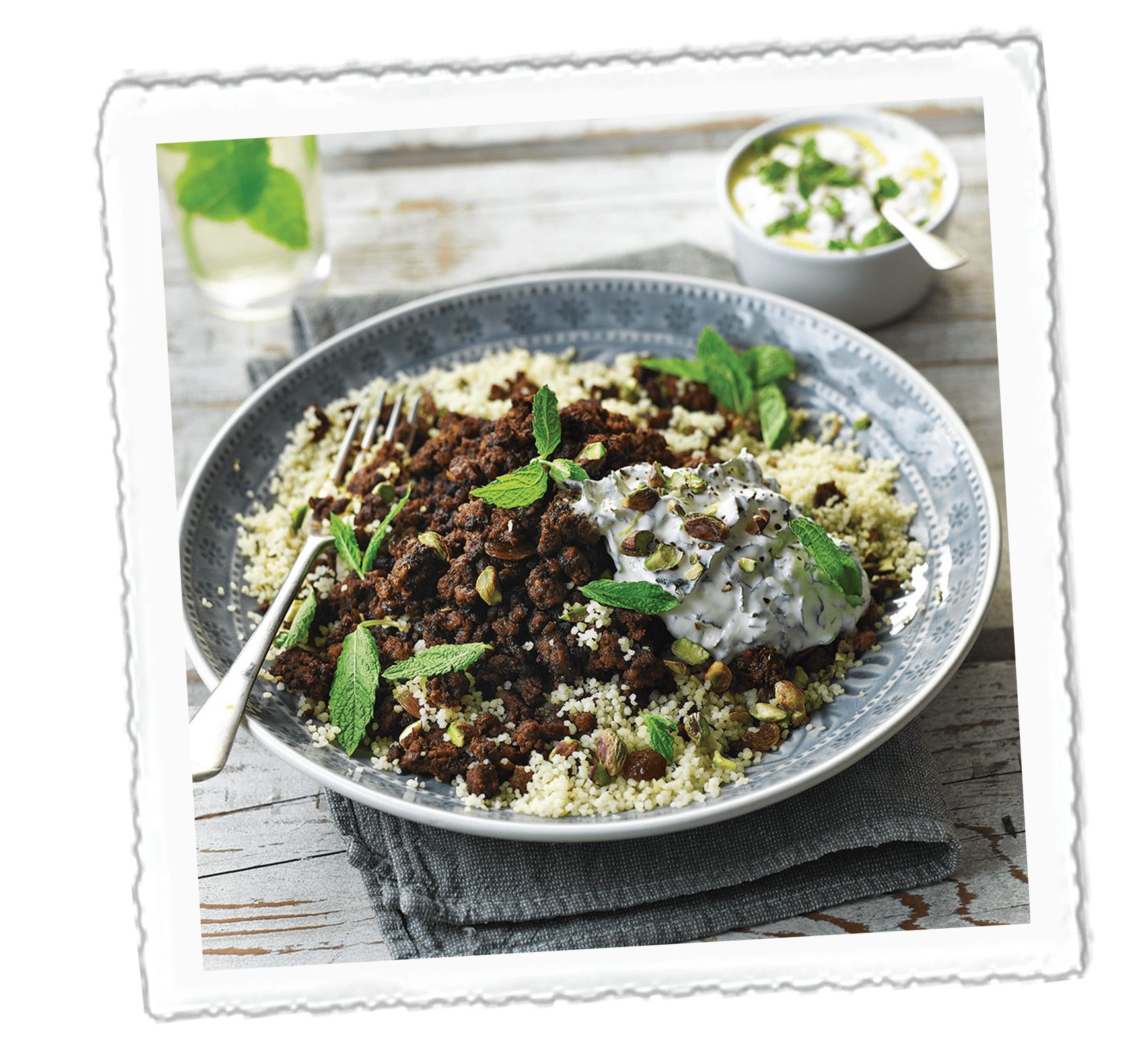 Ingredients:
Make 2 portions
300g lamb mince
30g sultanas
30g pistachios
1tbsp baharat
1tbsp tomato paste
120g couscous
10g fresh mint
125g natural yoghurt
1 chicken stock cube
Olive oil
Salt and Pepper, to season

Method
1) Place the couscous and sultanas in a bowl and add 200ml of boiling water. Cover well and set aside for 10 minutes.
2) Place a large pan on a medium heat and add the pistachios. Toast for 2 minutes, or until they are darkened slightly, then transfer to a plate and set aside.
3) Place the pan back on a high heat and add the olive oil. Add the lamb mince to the pan and crumble in the stock cubes. Cook for 4 minutes or until it starts to brown.
4) Add the tomato paste, baharat and 100ml of boiled water. Cook for a further 5 minutes, or until crispy and cooked through.
5) Meanwhile, chop the mint finely and mix half with the yoghurt.
6) Chop the toasted pistachios finely.
7) Fluff the couscous with a fork.
8) Mix the remainig mint and the pistachios through the couscous.
9) Plate the couscous, top with the crispy lamb and add a dollop of minted yoghurt.