Moroccan Chickpea Stew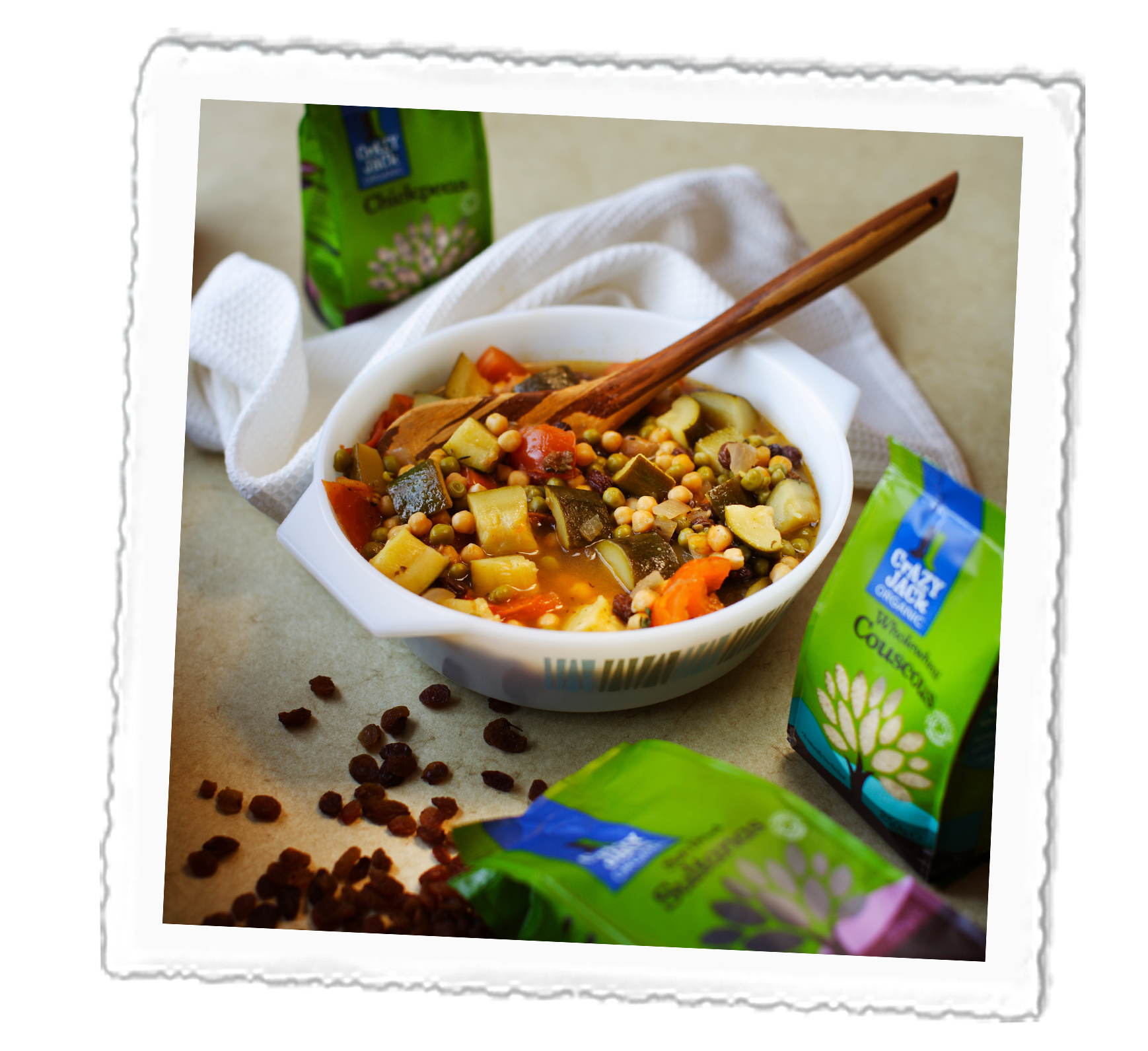 Ingredients:
Serves 4
250g Crazy Jack Chickpeas
2tbsp olive oil
2 large onions, chopped
Half a teaspoon ground cinnamon
Half a teaspoon of coriander
Half a teaspoon of cumin
2 large courgettes, cut into chunks
2 large tomatoes, chopped
4tbsp Crazy Jack Sultanas
450ml vegetable stock
300g frozen peas
Handful of chopped fresh coriander, to serve
Crazy Jack Couscous, to serve

Method
1) Soak the Crazy Jack chickpeas for 4 hours, then boil in plenty of water for 40 minutes
2) Meanwhile heat the oil in a pan and fry the onions for 5 minutes until soft
3) Stir in the spices, then add the courgettes, tomatoes, cooked Crazy Jack chickpeas, sultanas and stock. Bring to boil, then cover and simmer for 10 minutes.
4) Sprinkle with coriander and serve with Crazy Jack couscous.