Couscous salad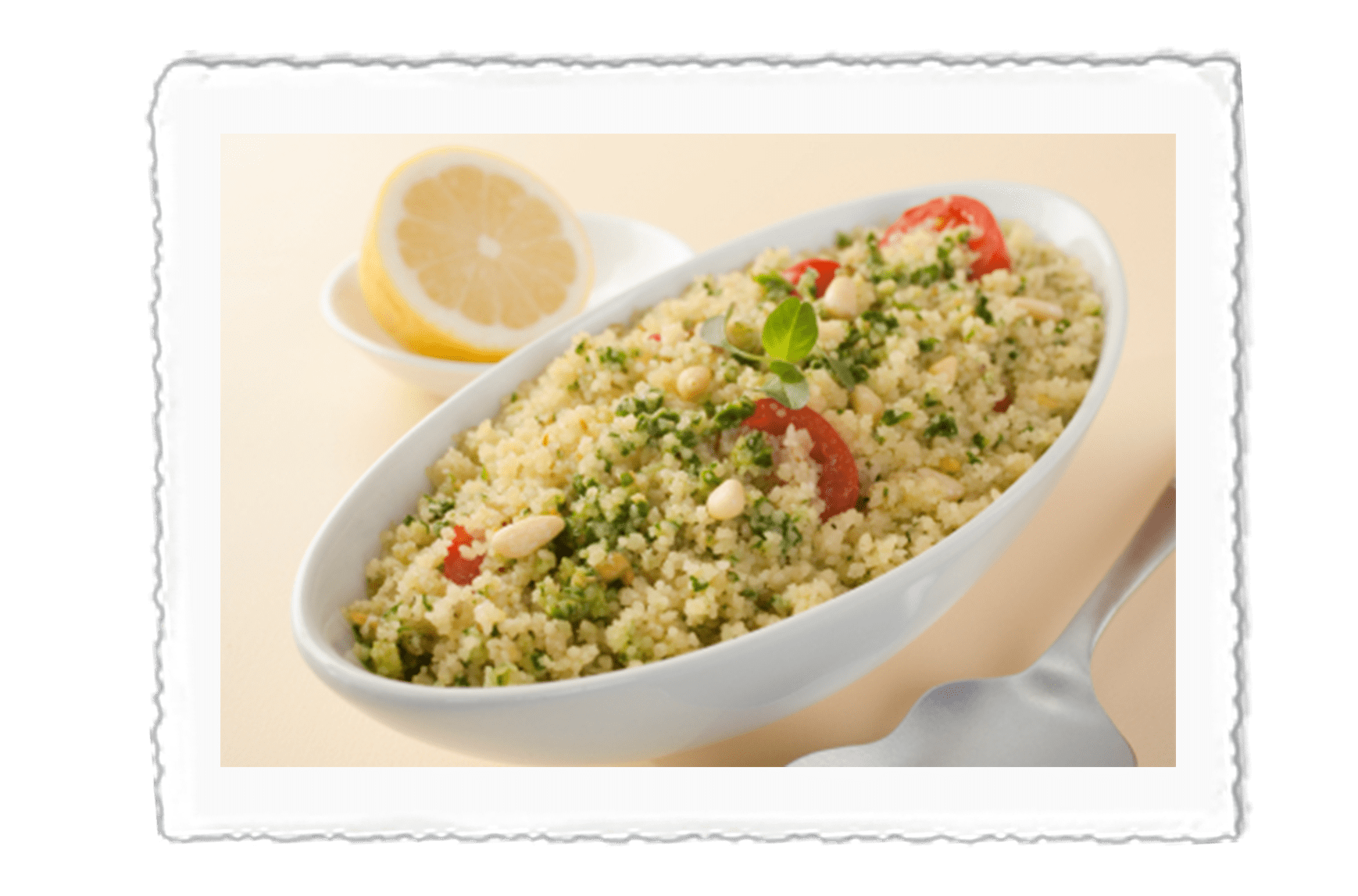 Ingredients:
200g Crazy Jack Organic Couscous
1 or 2 fresh tomatoes A big bunch of coriander (or mint, parsley or basil)
1 tbsp Crazy Jack Organic Pumpkin Seeds
1 tbsp extra virgin olive oil
2 or 3 spring onions
Half a cucumber Juice & zest of 1 unwaxed lemon
1 tbsp Crazy Jack Organic Pine Nuts
1 tbsp Crazy Jack Organic Sunflower Seeds

Method
1) Boil 2 cups of boiling water (or stock) in a wide bottomed pan.
2) Remove from heat and add 1 cup (200g) of couscous.
3) Cover and leave for 5-7 minutes.
4) Add a knob of butter or tablespoon of oil and fluff up with a fork.
5) Dice all of the fresh vegetables; mix the vegetables and seeds into the couscous.
6) Roughly chop the coriander (or other herbs) and stir through.
7) Finally fork in the oil and lemon and serve.