Rice Salad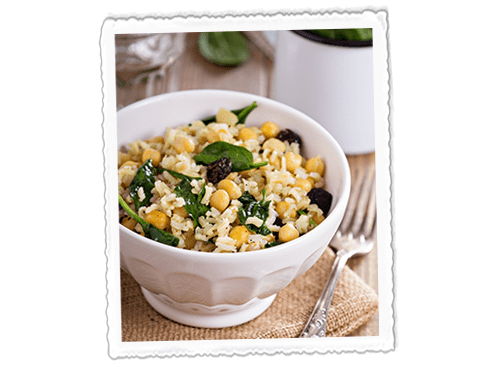 Ingredients:
125g Crazy Jack Organic Currants
350g cooked Crazy Jack Organic Basmati
Brown Rice
2 spring onions finely chopped
1 tbsp Tamari sauce
Salt & pepper
Juice & grated zest of 1 large organic orange
50g Crazy Jack Organic Cashew Nuts, lightly toasted
100ml olive oil
1 tsp Dijon mustard

Method
1) Soak the currants in the orange juice for 30 minutes. Strain and reserve the juice.
2) Mix the juice with the olive oil, tamari, mustard and seasoning to make the dressing.
3) In a large bowl, combine the remaining ingredients, pour dressing over and serve.