Prune whip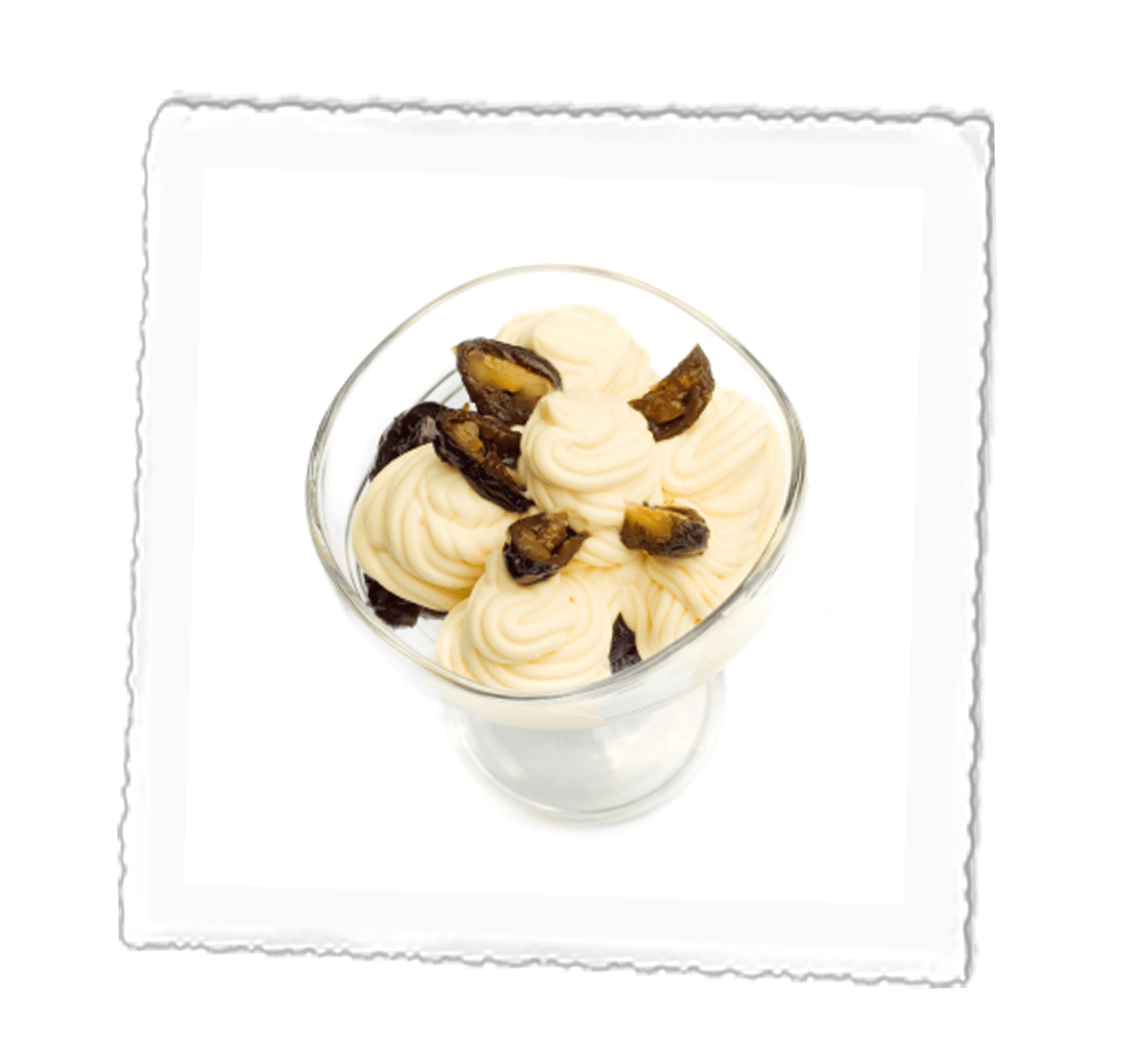 Ingredients:
250g Crazy Jack Organic Prunes
200g Greek set yogurt
225ml double cream, lightly whipped
2 tbsp clear honey
2 tbsp Amaretto or Armagnac (optional)
Amaretti biscuits

Method
1) Cover the prunes with water and simmer gently until tender.
2) Purée with 120ml of the cooking water and allow to cool.
3) Place in a large bowl and fold in the yogurt, honey, cream and Amaretto or Armagnac (if used). Spoon into serving bowl and chill for at least 1 hour.
4) Serve decorated with crushed Amaretti biscuits.