Greek Citrus Cake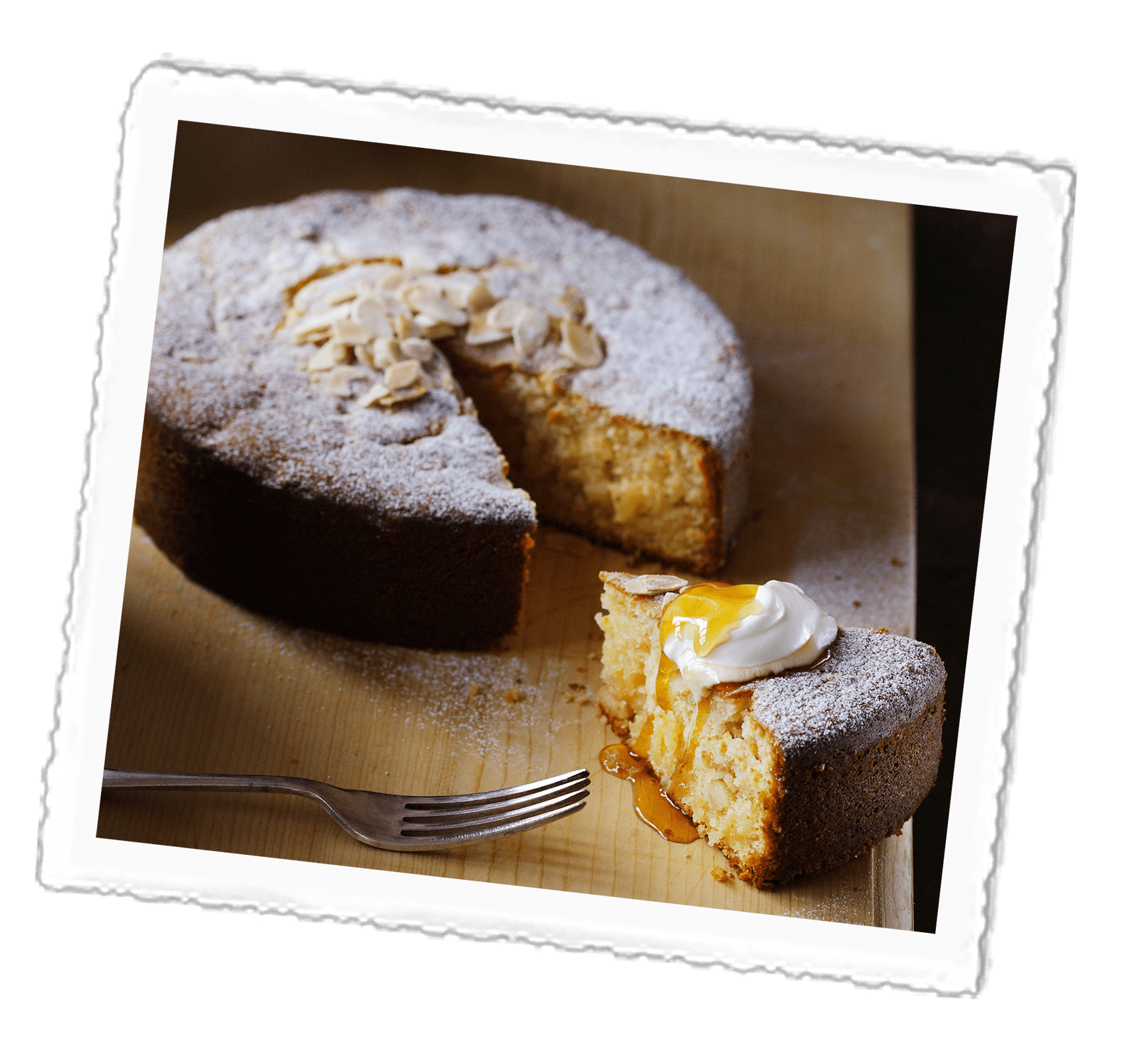 Ingredients:
175g unsalted butter, softened, plus extra to grease
175g caster sugar
2 eggs
175g self-raising flour
175g Greek yoghurt, plus extra to serve
100g Crazy Jack Ground Almonds
200g Crazy Jack Flaked Almonds, finely chopped, plus a few whole to serve
1 orange, zest and juice
1 lemon zest and juice
1tsp baking powder
Icing sugar, to dust
Honey to serve

Method
1) Preheat the oven to 180°C/350°F/Gas Mark 4 and grease and line a springform cake tin.
2) Put the butter and sugar in a mixing bowl and whisk with an electric hand whisk until pale and creamy. Ass the eggs, one at a time, along with one tablespoon of flour, whisking all the time.
3) Add the yoghurt, Crazy Jack Almonds, orange and lemon zest and juice and mix well. Sift the remaining flour and baking powder and carefully fold in. Pour the mixture into the prepared tin.
4) Bake in the oven for 40 minutes, then leave to cool in the tin for 10 minutes. Release the sides of the tin and leave to cool completely on a wire rack.
5) Sprinkle with the whole flaked Crazy Jack Almonds, dust liberally with icing sugar then slice and serve with more Greek yoghurt and lots of honey.