Pineapple Upside Down Cake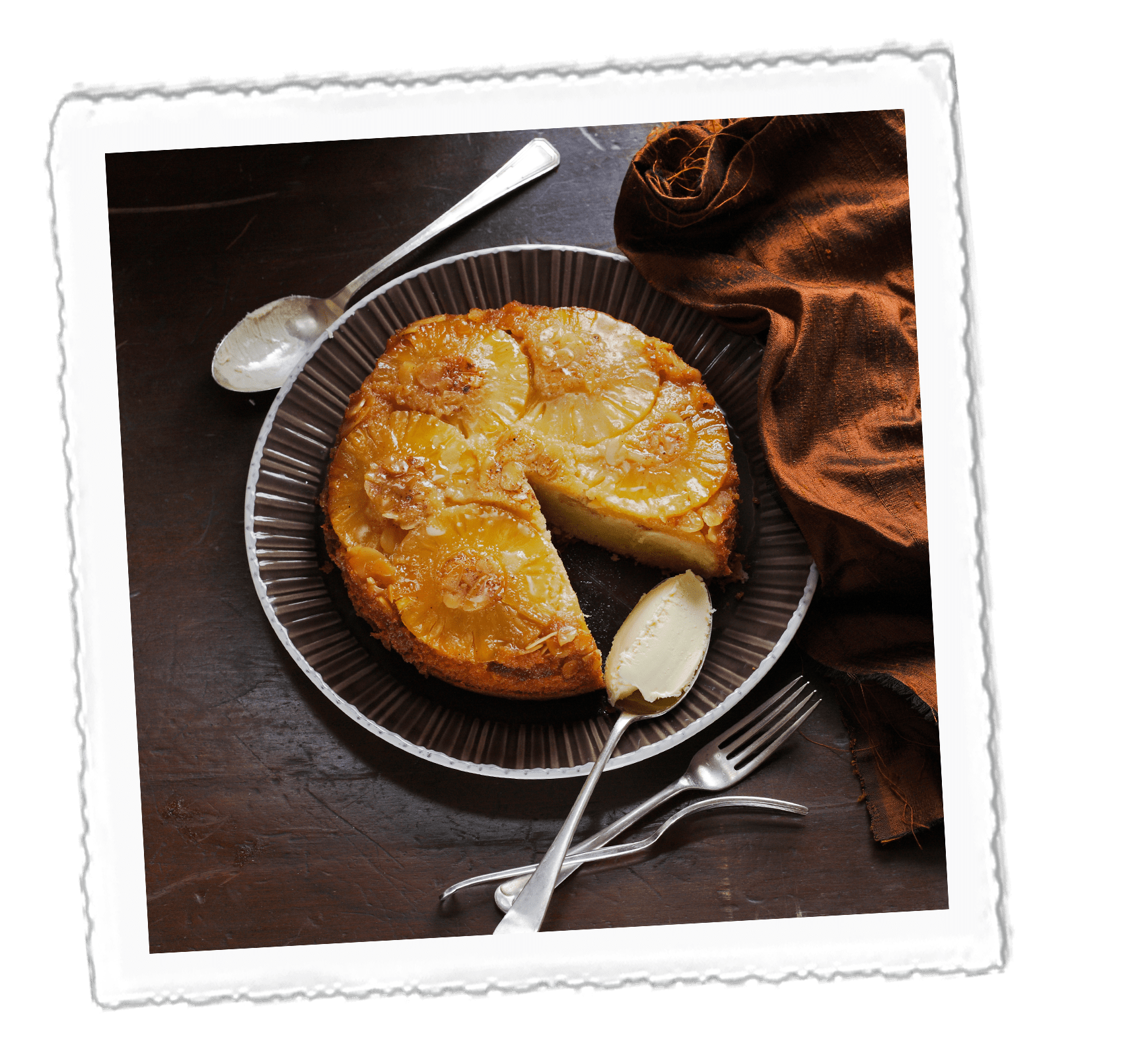 Ingredients:
85g butter softened, plus extra to grease
85g soft brown sugar
1x432g tin pineapple drained and juice reserved
Half a teaspoon ground cinnamon
Half a teaspoon nutmeg
Handful of Crazy Jack Flaked Almonds
Cream to Serve

For the cake mix:
175g butter, softened
175g caster sugar
175g self-raising flour
1 and half teaspoon baking powder
50g Crazy Jack Ground Almonds
4 eggs
2tsp vanilla extract

Method
1) Preheat the oven to 180°C/350°/Gas Mark 4
2) Cream the butter and sugar together and use it to cover the base of a loose-bottomed cake tin. Grease the sides of the tin with more butter and arrange the pineapple rings on top of the butter and sugar base. Sprinkle with cinnamon, nutmeg and flaked Crazy Jack Almonds.
3) To make the cake mixture, beat the butter and sugar together until pal and fluffy
4) In a separate bowl, mix together the flour, baking powder and ground Crazy Jack Almonds
5) Add the eggs to the creamed butter and sugar mixture, then add the flour mixture to that. Beat gently. Stir in the vanilla extract, and if it seems a little dry, add a little pineapple juice from the tin until it reaches a good 'dropping' consistency. Spoon the cake mixture over the spiced pineapple slices and spread out as evenly as you can
6) Bake in the oven for 40 to 45 minutes
7) Leave to cool in the tin for 5 minutes, then carefully place a plate over the top of the cake and turn it out upside down. Remove the cake tine to reveal the spiced pineapple and Crazy Jack Almonds. Serve warm with cream or ice cream.